Public Interest Interns Awarded Stipend for Work at Chicago-Area Nonprofits
Public Interest Interns Awarded Stipend for Work at Chicago-Area Nonprofits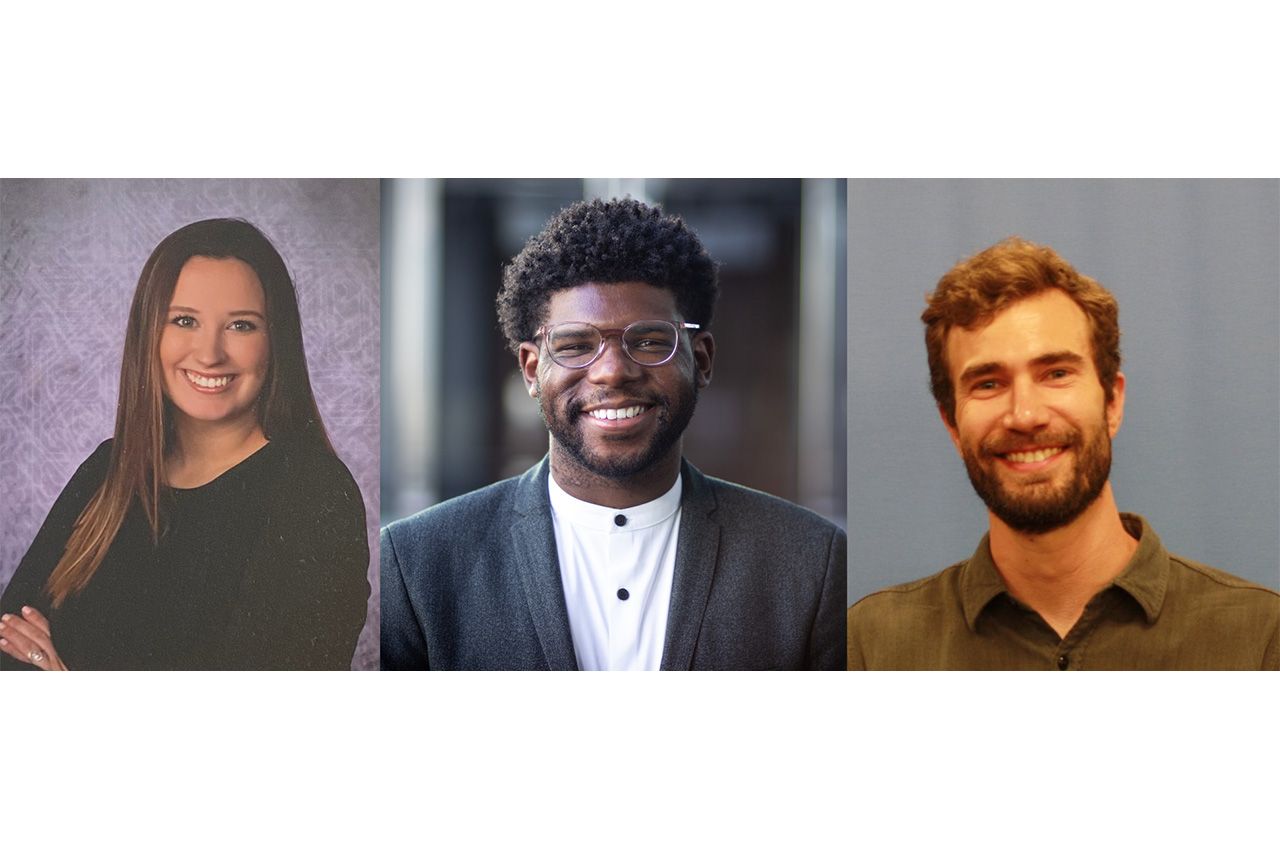 A trio of Chicago-Kent College of Law students wanting to serve the underserved have been awarded internships at local nonprofits under the Public Interest Law Initiative (PILI) this spring.
The awardees—Jaylin D. McClinton, Erin Shiel, and Joseph Crawford, all second-year law students—will be working at the American Civil Liberties Union of Illinois, the Greater Chicago Legal Clinic, and CARPLS Legal Aid, respectively. The internships come with a stipend and are supervised by experienced attorneys.
"The ability and opportunity to effect change through advocacy and impact litigation is something I've been interested in for quite some time," says McClinton, the Mary C. Russo Memorial Legal Intern at the ACLU of Illinois, of which he adds, "I think (the ACLU) is very, very important, given its strong commitment to civil liberties for Illinoisans."
While McClinton wants to advocate for issues relating to LGBTQ rights and reproductive rights, his true passion lies in "criminal legal system reform, including abolishing the death penalty, ending the school-to-prison pipeline, and dismantling the racially discriminatory, punitive approaches that currently exist and replacing them with restorative justice practices."
"A PILI internship is a great opportunity for our Chicago-Kent students to explore public interest areas of law in which they are interested or passionate, to build their legal skills and provide services to people in need," says Michelle Vodenik, the college's director of career services and public interest/diversity. "(The initiative) is an essential part of our public interest work."
McClinton is a life-long Chicagoan, having grown up in the far South Side's Roseland neighborhood, where he still resides.
His work history stretches from Illinois to Washington, D.C., where he worked as a White House intern in the Obama Administration. He also worked as a community organizer for the Obama Foundation, where he was responsible for bringing the Obama Presidential Center to Jackson Park.
Before that he was a district manager for then-Illinois State Representative Juliana Stratton, now lieutenant governor of Illinois.
After graduating from Chicago's Maria Sklodowska Curie Metropolitan High School, McClinton received his bachelor's degree in African-American studies and political science from University of Illinois at Urbana-Champaign in 2016.
In addition to his internship at the ACLU, McClinton currently works as an Illinois Supreme Court Rule 711 law clerk at Chicago-Kent's Criminal Defense Litigation Clinic. He held previous legal internships with the Northern District of Illinois and Motorola Solutions Inc.
***
Crawford came to Chicago-Kent after roughly a decade in journalism, most of it working as news director for WFHB, a community broadcast station in Bloomington, Indiana.
"I'd always planned on going to law school. At WFHB, that newsroom has an explicit goal of covering subjects and giving voices to people who might not otherwise be covered in other media," Crawford says. "We covered a lot of issues affecting people in poverty…That work informed a lot of decisions I've made since, and decisions involving law school."
It also led to his desire to work for CARPLS Legal Aid, formerly known as Coordinated Advice and Referral Program for Legal Services, which provides services for the underprivileged in the Chicago area.
Crawford works on the organization's free legal aid hotline.
"I had a sense that I wanted to work in a field that would allow me to hopefully help to provide services for people who were underserved by the legal profession, specifically to serve people who were experiencing poverty. But I didn't know how that worked. I've had friends and mentors that worked in this field, but it was still a mystery how it was done," he says.
Raised in Teutopolis, Illinois, Crawford earned a bachelor's degree in journalism from Southern Illinois University in Carbondale, Illinois, in 2008. He has worked as a law clerk with both the Chicago-Kent's Criminal Defense Litigation Clinic and the Shelby County Public Defender's Office in Memphis, Tennessee, last summer.
***
Shiel notes that her work for the Greater Chicago Legal Clinic's eviction department has been an evolving experience this year, given the federal moratorium on evictions that will last at least through June 2021.
So now she's in charge of researching exceptions for that moratorium, in addition to helping those faced with foreclosure.
"With the pandemic, I can't imagine the things people have to worry about," says Shiel, who adds that while this is her first foray into public interest work, it's a field she's wanted to explore for some time.
"It's not easy, but it can be rewarding. This is a passion I plan on pursuing; it goes to show that being in the throws of the work allows you to immerse yourself in the importance of the job.
"I have really appreciated the client meetings I've had. I'm starting to see the impact of legal aid, which was kind of just an idea before. There are a lot of people who have voices that are ignored, and I want to be a mouthpiece for those people," she says. "It feels very beneficial."
Shiel grew up in the northwest Chicago neighborhood of Norwood Park, where she still resides. She graduated from Loyola Academy in Wilmette, Illinois, and earned an English degree in 2019 from the University of Dayton in Ohio.
She previously worked as a law clerk for Dixon Law Office, a personal injury firm in La Grange, Illinois.