Three Chicago-Kent Students Awarded 2021 Stevens Fellowships for Work with Local Non-Profits
Three Chicago-Kent Students Awarded 2021 Stevens Fellowships for Work with Local Non-Profits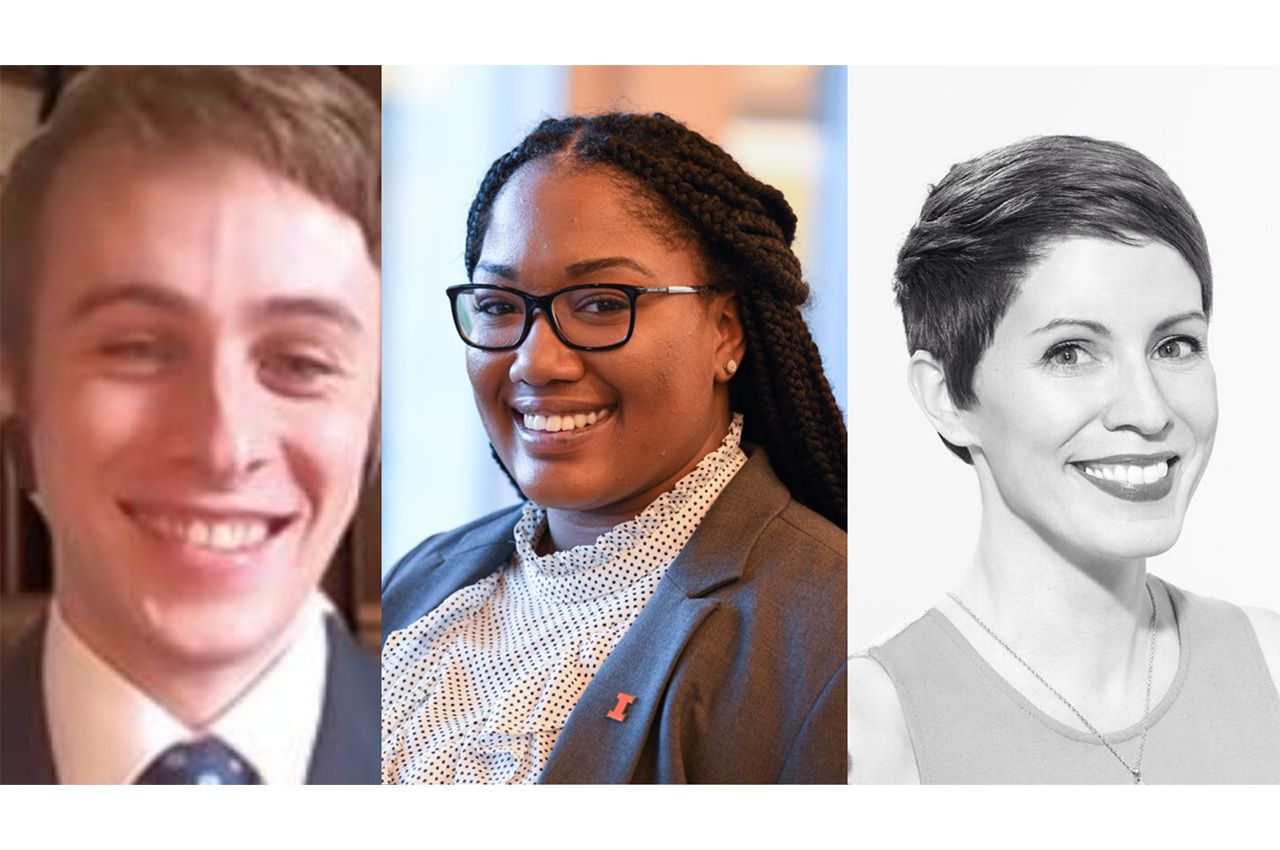 With the desire to advocate for those who have a hard time advocating for themselves, three Chicago-Kent College of Law students have been awarded Justice John Paul Stevens Public Interest Fellowships in 2021.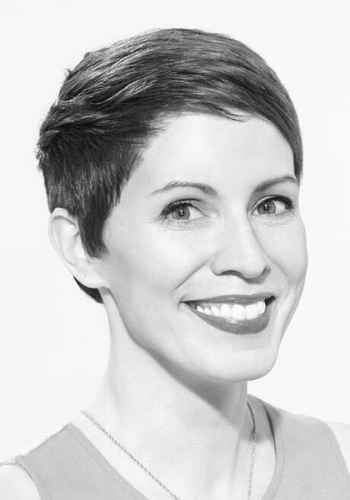 Lorianna Anderson, Katherine Hanson, and Alex White, all of whom are slated to graduate in 2022, will begin their fellowships at Chicago-area nonprofits this summer. The Stevens Fellowships come with an $8,000 prize to help pay for living expenses.
Before coming to Chicago-Kent, Hanson owned a hair salon. From the salon chair, women would confide in her, talking about discrimination they'd experienced on their jobs. Having worked with a young child herself, she could relate.
"It was so much about work and the barriers they were facing at work. Just listening to their stories wasn't enough anymore," Hanson says. "I felt like I could be doing more than I was doing."
She started at Chicago-Kent with the intent to work in labor and employment law. Starting in June, Hanson will begin her fellowship with the Illinois Human Rights Commission, where she will assist administrative law judges and the commission's general counsel's office.
"That's the only resource you have if you've suffered some kind of employment discrimination at the state level. I love the field. The work is so meaningful to me because it affects people's livelihoods," Hanson says.
Hanson received her Bachelor of Science in Liberal Arts from Northern Illinois University in 2018. She will be the 2021-2022 editor-in-chief of the Chicago-Kent Law Review, and is completing an externship with United States District Court Judge John Robert Blakey. She completed a previous externship with the United States Equal Employment Opportunity Commission and an internship with Chicago-Kent's employment law clinic.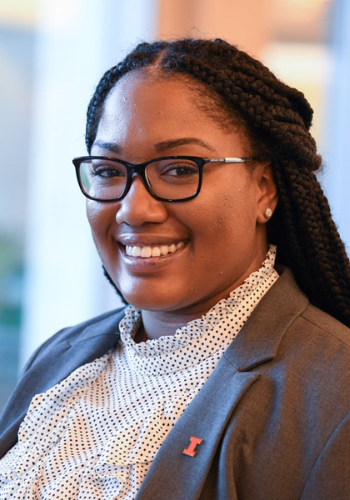 Anderson, on the other hand, will conduct her fellowship at the Cook County State's Attorney's Office. As an African-American woman who was born and raised in Chicago's Bronzeville neighborhood, she feels more people like her are needed as advocates in the criminal justice system.
"Not a lot of people advocating on the defense or the state [attorney's] side look like me, but a lot of people involved in the court system do," says Anderson. "It's a matter of representation. I think you should have people who are representative of the communities that they serve."
Anderson was the first in her family to graduate college. She received her bachelor's degree in social work from the University of Illinois at Urbana-Champaign in 2018.
Before law school, she worked in Chicago Public Schools as a college access coach through AmeriCorps; as a Washington, D.C., staffer for the Illinois First Congressional District; and as a law intern with the Chicago Housing Authority's general counsel's office. She was also a social work intern with the Champaign County (Illinois) Public Defender's Office.
Anderson was also in Chicago-Kent's Pre-Law Undergraduate Scholars Program (PLUS), an intense summer session for college students interested in the legal profession. She wants to practice public interest law when she graduates.
Also hoping to pursue a career in public interest litigation, White will conduct his fellowship at the Legal Aid Society, the legal branch of the Chicago-based nonprofit Metropolitan Family Services.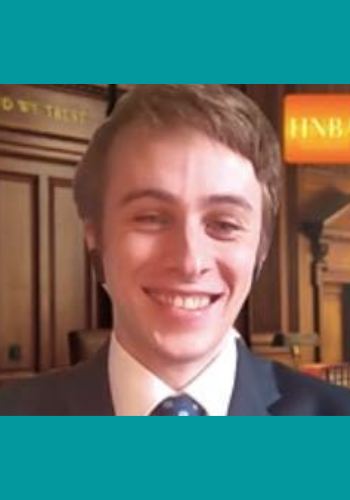 "A lot of people coming to Legal Aid have gone through difficult experiences. It's a beautiful thing when somebody comes to you with a very difficult trauma, and you're able to help them," White says. "That's why I like it. You take their experience at face value and believe what they're telling you, which is not something many of them have had happen in a while."
White will work on family law cases, such as custody disputes and orders of protection, for low-income individuals.
White graduated with a bachelor's degree in literature from Knox College in Galesburg, Illinois. He has completed internships with the Mexican American Legal Defense and Educational Fund, and Ascend Justice, a Chicago nonprofit, where he worked on orders of protection for victims of domestic violence.
The Stevens Public Interest Fellowship seeks to promote the public interest and social justice values that have characterized Stevens's work throughout his career. The fellowship was established in 2011 and is awarded to outstanding law students in the field of public interest who have secured summer legal positions in either not-for-profit organizations or governmental entities. Stevens Fellows are selected based on their commitment to public service and their potential for excellence throughout their legal careers.