The Call to be a Defender
The Call to be a Defender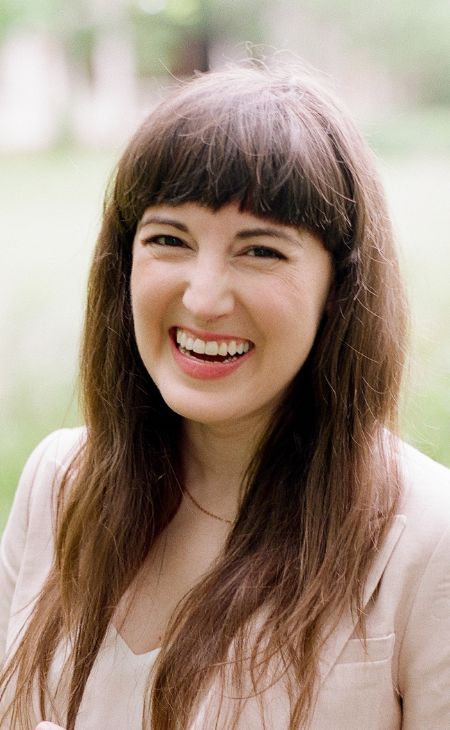 Returning to School with a Refined Purpose
Nicole Jansma watched her students become increasingly enmeshed in the criminal justice system.  So she returned to school with a single purpose: to become the best public defender she could be.
Nicole Jansma
While working for a decade as a behavior analyst with students with developmental disabilities in Chicago, Nicole Jansma '23 came to a discouraging conclusion.
"One of the unfortunate realities in a school system, especially ones where the bulk of our students come from poor families of color, is there is an intersection between the families we serve and the criminal justice system," Jansma says.
"After seeing that play out for a decade or so, it was a slow burn realizing I wanted to be serving in a different way, but still serving the same group of people—to reach them earlier in the timeline."
So defense work it was. Since enrolling at Chicago-Kent College of Law in 2020, Jansma has been laser-focused on becoming a public defender.
While pursuing her concentration track in public interest law, Jansma secured her first internship as a first-year law student for the Federal Defender Services of Wisconsin in Milwaukee.
Then, in spring 2022, she completed another internship with the Illinois Office of the State Appellate Defender.
Then, in fall 2022, another internship with the Federal Defender for the Northern District of Illinois in Chicago.
Wait, there's another one: Over the summer in 2022, she interned for the Public Defender Service for the District of Columbia, perhaps the most well-regarded, and best-funded, public defender's office in the nation.
While the Washington D.C. office was well funded, the interns were still unpaid. So Jansma received a Justice John Paul Stevens Public Interest Fellowship to help deal with her bills.
Before learning of her Stevens Fellowship award, Jansma had applied to Equal Justice Works, a highly regarded Washington D.C.-based nonprofit that coordinates funding for public interest fellowships, and is the country's largest facilitator of opportunities in public interest law. She told them of her background and why she wanted to get into public defense work.
They didn't give her money. Instead, they asked her to join them: Jansma was one of only three students nationwide to be invited to join EJW's 2022–2024 National Advisory Committee. She accepted.
In her spare time, Jansma lives and breathes in the public interest realm: she is the 2022 president of the Kent Justice Foundation, an Chicago-Kent student organization dedicated to increasing student awareness of public interest law issues and opportunities. With awareness of the organization at a low point during and immediately after the COVID-19 pandemic, Jansma has been organizing a spate of smaller events to garner interest.
She has also volunteered no small amount of her time, and was honored during the 2021 Public Interest Awards for completing at least 50 hours of service, primarily with the John Howard Association, an Illinois-based nonprofit prison watchdog group. Additionally, she serves as vice president of the Moot Court Honors Society and as a notes and comments editor for the Chicago-Kent Law Review.
Jansma was also part of a small group of students who volunteered to help Legal Aid Chicago secure social service benefits for people hard hit by the COVID-19 pandemic in 2020.
"I know this is going to sound cliché, but just hearing the dire need of these clients, having an actual conversation with them, and hearing how desperate they are, you can't walk away from that feeling the same," Jansma said at the time.
When asked now, after her numerous internships and hours of volunteer work, whether she's just as certain of her career choice, Jansma replies, "I'm very confident of it. I think one of the things about public defenders is we all kind of get some satisfaction in fighting the system a little bit. We see how deeply flawed the criminal justice system is, so even though it's certainly not the case that it can be changed without systemic reform, there is a reality that each person we can represent helps, and that is very satisfying."
For incoming students who are at least curious about public interest work, she advises, "I'd recommend coming in with an open mind of what that might look like, because there are a lot of really cool opportunities. Come in with an open mind, and let the chips fall where they may."
Born and raised in Poquoson, Virginia, Jansma received her bachelor's degree in psychology from Auburn University in Alabama in 2010. She worked for nearly a decade with students at Esperanza Community Services in Chicago before enrolling at Chicago-Kent in 2020.
After graduation, Jansma will do a two-year stint as a staff law clerk with the Seventh Circuit Court of Appeals.