Environmental Law in the Fast Lane
Environmental Law in the Fast Lane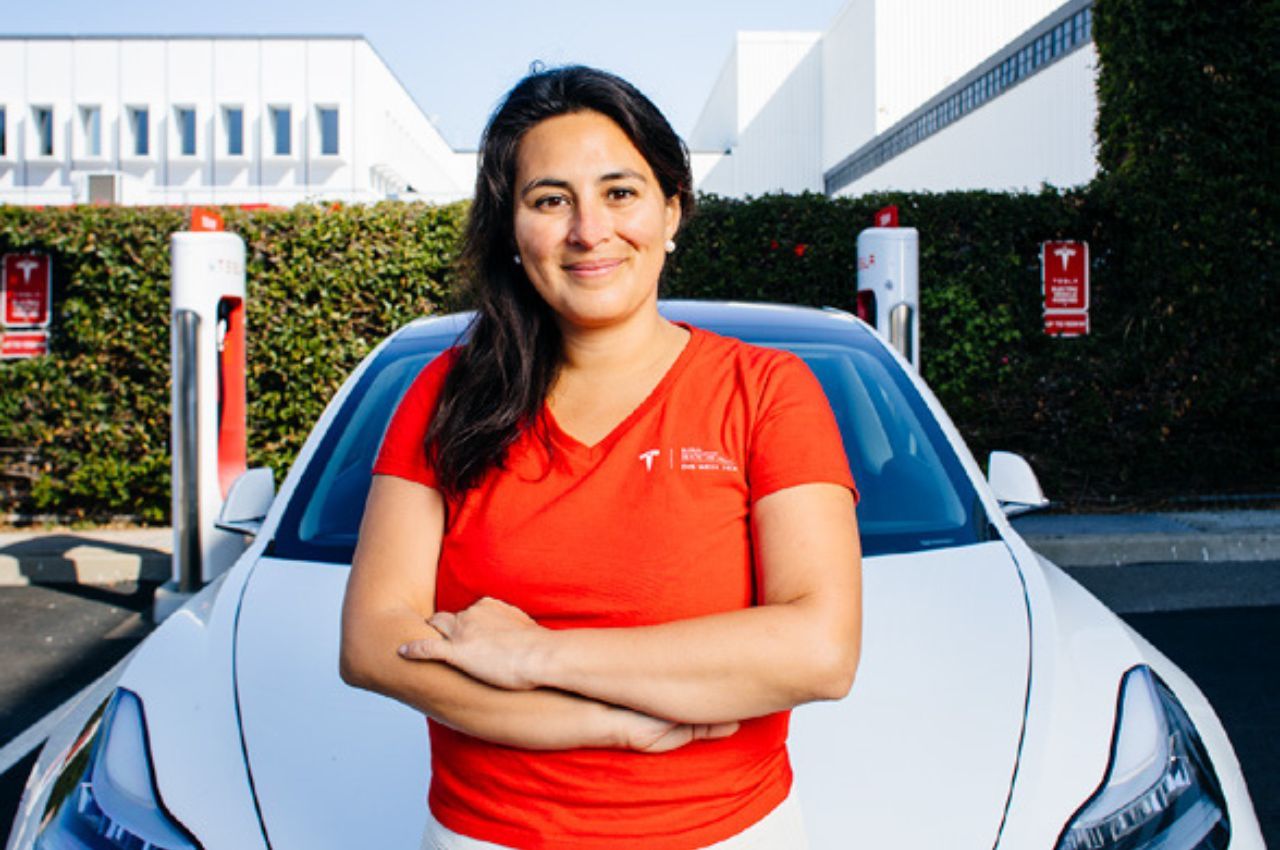 "What really motivated me to go into environmental law was having a child," Yesenia Villaseñor ('05) says.
Before applying to law school, Villaseñor was environmentally conscientious to a T: using cloth diapers, sticking with organic food. She had an undergraduate degree in Spanish and Latin American studies, and thought fleetingly about environmental anthropology, fascinated by indigenous cultures and their study of the environment and medicine.
"But what I was really interested in was changing the laws. As a mom I said, 'How is it possible we have all these toxic chemicals in our food, water, and everyday products?' Villaseñor says. On her 2002 application to Chicago-Kent College of Law, she wrote, "I feel that the future is one focused on sustainability, and I want to be an actor in that environment."
Now, nearly two decades later, as Tesla's associate general counsel for environmental health and safety, Villaseñor still spends a lot of time thinking about chemicals.
"I do feel there is a growing, expansive universe of laws related to chemicals and the products that we use in our everyday life," she says. "The raw materials—and how are you going to dispose of it at the end? You need to have a background in understanding how it's made."
Villaseñor knew that transforming a Latin American studies major into an attorney with a solid base of technical knowledge would take some doing.
She picked Chicago-Kent because of its dual-degree program with Illinois Institute of Technology's Stuart School of Business, where she received a master's degree in environmental management.
"It really helped me understand the basics of abating environmental contaminants, so I could better understand environmental regulations," she says. "I know what a scrubber is, and generally speaking what a wastewater treatment plant looks like."
"She's a great environmental lawyer. She knows how to speak the language of both law and science, which is important in the environmental field," says Ignacia Moreno, a former assistant attorney general for the United States Department of Justice's Environment and Natural Resources Division during the Obama administration.
 
"She confers not only with the technical team, but the operational team," adds Moreno, who is now in private practice as chief executive officer and principal of the iMoreno Group, PLC and has worked with Villaseñor. "She wants to know how it all works, to have an understanding of how all the pieces go together so she can find creative and effective solutions."
Her first job out of college was as an environmental associate with the firm that is now Faegre Drinker Biddle & Reath LLP, doing everything from environmental due diligence and compliance counseling in the areas of air, water, and waste to responding to government investigations.     
Early on in her career Villaseñor took a trip to California and on her way back to the airport passed Tesla's Fremont, California, factory.
"That's my dream, to work there some day," she told her friend.
From there she worked for a couple years in environmental, health and safety at Caterpillar Inc. in Peoria, Illinois. Then went back to Chicago, where she worked for Exelon, supporting the environmental, health, and safety practices of several of its business units, including its renewable energy portfolio.     
When a job opened up at Tesla in 2018, she says, "By then my background was perfect. I'd worked in manufacturing, for an energy company, and for health and safety as well as environmental law in private practice."
Since she started at Tesla, she has had to pay particular attention to the quickly evolving regulations governing the relatively new electric vehicle industry and particularly that of battery regulations across the globe. With a company growing as fast as Tesla, ensuring compliance with a patchwork of local, state, federal, and foreign jurisdictions requires 10 times the homework.
"There's a lot of R&D going into this field. Changes are happening, and they're happening very fast," Villaseñor says.
Getting back to her focus on chemicals—and those related to batteries in particular—Villaseñor has seen enforcement and regulatory interest skyrocket in recent years as countries and business increase their focus on sustainability and that of extended producer responsibility.
Governments and regulators are looking increasingly at the 1992 Basel Convention, analyzing its ability to monitor how different countries handle batteries, and how such materials are moved. The European Union, Villaseñor notes, is already working on a specific framework for the regulation of batteries.
She says, "A lot of environmental laws were written for industries that have been in place for decades, if not centuries. I think we're going to see a big evolution in environmental laws across the world.
"In the end, that's how this effort at climate change is going to get solved."