Meet the 2022 Law Student of the Year
As a hair salon owner, Katherine Hanson would listen to women talk about safety issues or discrimination they'd experienced on their jobs. The single mother decided to do more: enrolling in Chicago-Kent and starting a support group for parenting students as well as a 501c3 to provide additional resources. She's also excelled academically: becoming editor of the Law Review, serving on the Executive Board of the Student Bar Association, and winning multiple writing awards.
Meet the 2022 Law Student of the Year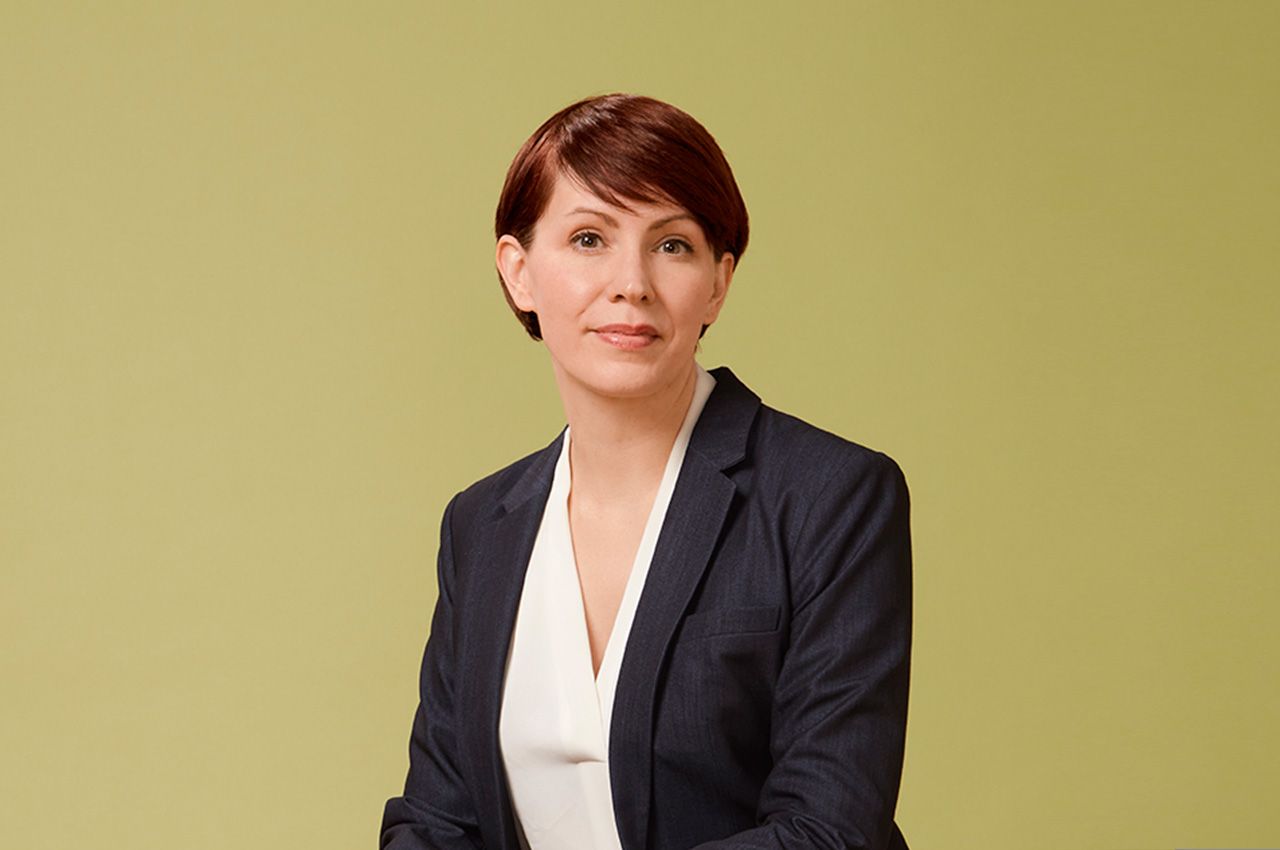 Back when Katherine Hanson '22 owned a hair salon, she would listen to women talk about their lives. From the salon chair, her customers would confide in her, talking about safety issues or discrimination they'd experienced on their jobs. As a working single mother, Hanson could relate.
"Listening to their stories wasn't enough anymore," Hanson says. "I felt like I could do more than I was doing."
Since arriving at Chicago-Kent College of Law, Hanson has indeed done more.
Upon her acceptance at Chicago-Kent, Hanson immediately focused her energy on employment and labor law. While completing a Justice John Paul Stevens Public Interest Fellowship and Edward Coles Fellowship with the Illinois Human Rights Commission in the summer of 2021, she noted, "That's the primary resource you have if you've suffered some kind of employment discrimination at the state level. I love the field. The work is so meaningful to me because it affects people's livelihoods." 
While there, Hanson worked with the commission's general counsel's office, reviewing claims that had been appealed and advising the commission how to vote. She was one of only three to receive either the Stevens Fellowship or Coles Fellowship, and has subsequently made the finalist list for the United States Department of Labor's Honors Attorney program.
And she has thrived academically, becoming the 2021 editor of the Chicago-Kent Law Review, serving on the Executive Board of Chicago-Kent's Student Bar Association (a rare crossover with her Law Review responsibilities), and proving to be a powerful writer.
Hanson won the Mary Rose Strubbe Labor & Employment Writing Prize and placed second in the Louis Jackson Memorial National Student Writing Competition for her paper "Conduct, Causation, and Comparators: Revisiting the Defense of the Equal Opportunity Harasser After Bostock." The paper explored how a recent U.S. Supreme Court case could weaken a peculiar sexual harassment defense made by "equal opportunity harassers": employers who, in effect, harass both men and women at work, and thus skirt discrimination-based Title VII harassment claims.
But Hanson's academic work was not enough for her: Adhering to the impetus that led her to apply to law school in the first place, Hanson started a student organization, Parents and Caregivers at Chicago-Kent, which now has dozens of members, from students caring for grandparents to parenting students like herself. The organization recently ran a clothing, toy, and feminine product drive for The Women's Treatment Center, a Chicago-based social service organization.
Hanson is also co-founding JD & Family, a 501c3 nonprofit that seeks to address the needs of J.D. students with families nationwide, by offering a supportive network and building a scholarship fund. The network will include a listing of local organizations and scholarships, information on Title IX, and other resources.
When Hanson personally reached out to numerous law schools to check on their student-parent organizations, "I found it kind of alarming that most of them had atrophied and died off," she says. "That doesn't match up with the data I'm reading on how many mothers are in college right now. I think the reality is just that parenting students just don't have time."
A full seventh of Chicago-Kent's student body are part-time evening students, many of them working parents.
"I see there are places where parenting students need more resources. Sometimes your car breaks down and you need $50. Sometimes these things are addressed with financial aid, and other times they are not," Hanson adds. "That's what I hope to address."
It goes without saying that Hanson hopes to continue contributing to the labor and employment field upon graduation.
Born from a family of farmers on one side and trade workers on the other, Hanson is a first-generation college student. She received her Bachelor of Science in Liberal Arts from Northern Illinois University in 2018. In addition to her fellowship with the Illinois Human Rights Commission, she completed externships with U.S. District Court Judge John Robert Blakey, the U.S. Equal Employment Opportunity Commission, and Chicago-Kent's Plaintiffs Employment Law Clinic.