A Legacy of Kindness: Chicago-Kent Remembers Clinical Professor Vivien Gross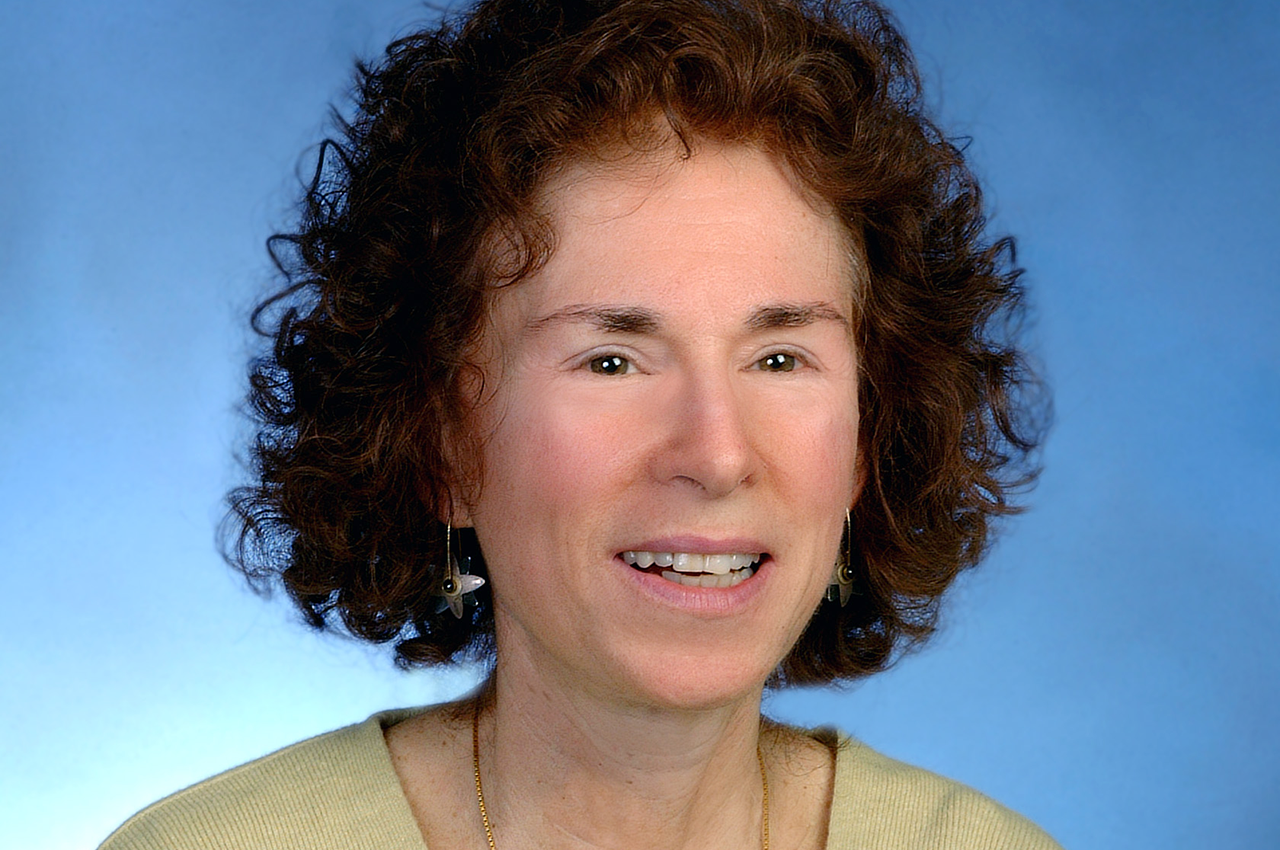 "How can you lose somebody who's your colleague, your friend?"
That's the question, asked by Chicago-Kent College of Law Clinical Professor Richard Gonzalez, that the entire Chicago-Kent community is grappling with in the wake of the passing of longtime Chicago-Kent Clinical Professor Vivien Gross.
Gross passed away on March 4, 2023.
"We could hear her meeting with the students. She was always so terrific with them. She didn't cut corners," Gonzalez remembers fondly. "She'd talk to them for a half hour. We're going to miss that."
Gary S. Laser, founder and director of the Chicago-Kent Clinical Education Program from 1975 until he retired in 2017, first hired Gross in 1979 to teach in the recently established legal clinics.
"I was looking to employ clinical professors, outstanding lawyers, who focused on lawyering in the public interest and who were good with people," he says.
 
Gross fit the bill. Her colleagues described her as intellectually curious, kind, dedicated, and warm.
 
"She was excellent and hard working. Her word meant something. She had all the qualities one could want in a colleague," says Laser.
 
Not too long after Gross started, Laser decided to convert the clinics to a fee-based structure. By generating revenue, the clinics could expand—hiring more faculty, helping more people, and providing more students with a clinical education experience.
 
"Gross wasn't interested in being a fee-generator," Laser recalls.
 
She instead took over and expanded Chicago-Kent's legal and judicial externship programs, which she ran until her death. Laser says she was outstanding in that role.  She also taught the professional responsibility course.
"One of the things that's going to be hardest to replace is her relationships with employers," says Gonzalez. "After all these years, she knew all these judges and clerks and attorneys. If she would recommend a student, they would take her seriously because they trusted her."
Clinical Professor Pamela Kentra worked closely with Gross for 28 years. She helped teach some of the immensely popular legal externship courses. She was also previously a student of Gross's.
"She's just irreplaceable. It's unbelievable the legacy she's built here," Kentra says. "I think she cared profoundly about each and every one of her students. She was deeply involved with what they were doing and really understood the day to day."
"One of our last conversations was about a student who was struggling. We were brainstorming solutions," Kentra adds. "Up until the very end of her life, she was trying to figure out how to make the program the best it could possibly be for each and every student."
Gonzalez also remembers Gross working for others until the very end.
"I got an email from her about 48 hours before she died. It was an email giving a warm welcome to a new employee at the clinic," he says. "She's dying, and she's sending that email."
Gross battled cancer for the last 12 years of her life and continued to support students and be an empathetic colleague the whole time.
"It never affected how good of a friend she was, and how she did her work. It was unbelievable. She just kept going," says Laser.
"She had been battling cancer for many years but, throughout it all, consistently remained committed to Chicago-Kent and to educating the next generation of lawyers—and never ceased to enjoy working with students," Chicago-Kent Dean Anita K. Krug says.
Gross was also dedicated to public interest, and she played a key role in the development of much of what now makes up Chicago-Kent's Public Interest Center.
"A student came to her and said, 'I want us to have a way to track pro bono and community service hours,' and she said to that student, 'That's a great idea, we should do it,'" Public Interest Center Director Michelle Vodenik says. "She would hold an awards event in the spring to recognize students for doing 50 hours or 250 hours of service."
That ceremony eventually expanded and became known as the Public Interest Awards.
For decades, Gross also served as the faculty adviser for the Kent Justice Foundation. The Kent Justice Foundation is a public interest student organization that raises money to support students pursuing unpaid summer internships in the public interest sector.
"She made a profound impact in the lives of students that will live on through the Public Interest Center, the Kent Justice Foundation, and the decades of students who completed judicial and legal externships and who took professional responsibility with her," Vodenik says.
Aside from being an exceptionally dedicated colleague, brilliant attorney, and cherished mentor, Gross was just fun and engaging to be around—a light in the office.
"There's no one like her. A unique personality. I can't think of a bad thing to say about her. How many people can you say that about?" Gonzalez asks. "When you first meet her, you think, this isn't real, no one can be that good. But time goes on and you realize she is that good. Vivien was that kind of person."
Gross received her bachelor's degree from Northwestern University, her master's degree from the University of Illinois at Urbana-Champaign, and her J.D. degree from Indiana University's Maurer School of Law, where she was a note editor of the Indiana Law Journal.
Gross also took part in numerous organizations in the legal world outside of Chicago-Kent. She frequently served as a panel member of the Probable Cause and Business Conduct Committees of the Chicago Mercantile Exchange Group. She also served as professor-reporter for the Illinois Supreme Court Committee on Professional Responsibility.
There will be a celebration of Gross's life on Monday, May 1, 2023, at 4 p.m. in Morris Hall on the 10th floor of Conviser Law Center. All members of the Chicago-Kent community are welcome.