A Trailblazing Defender of Disability Rights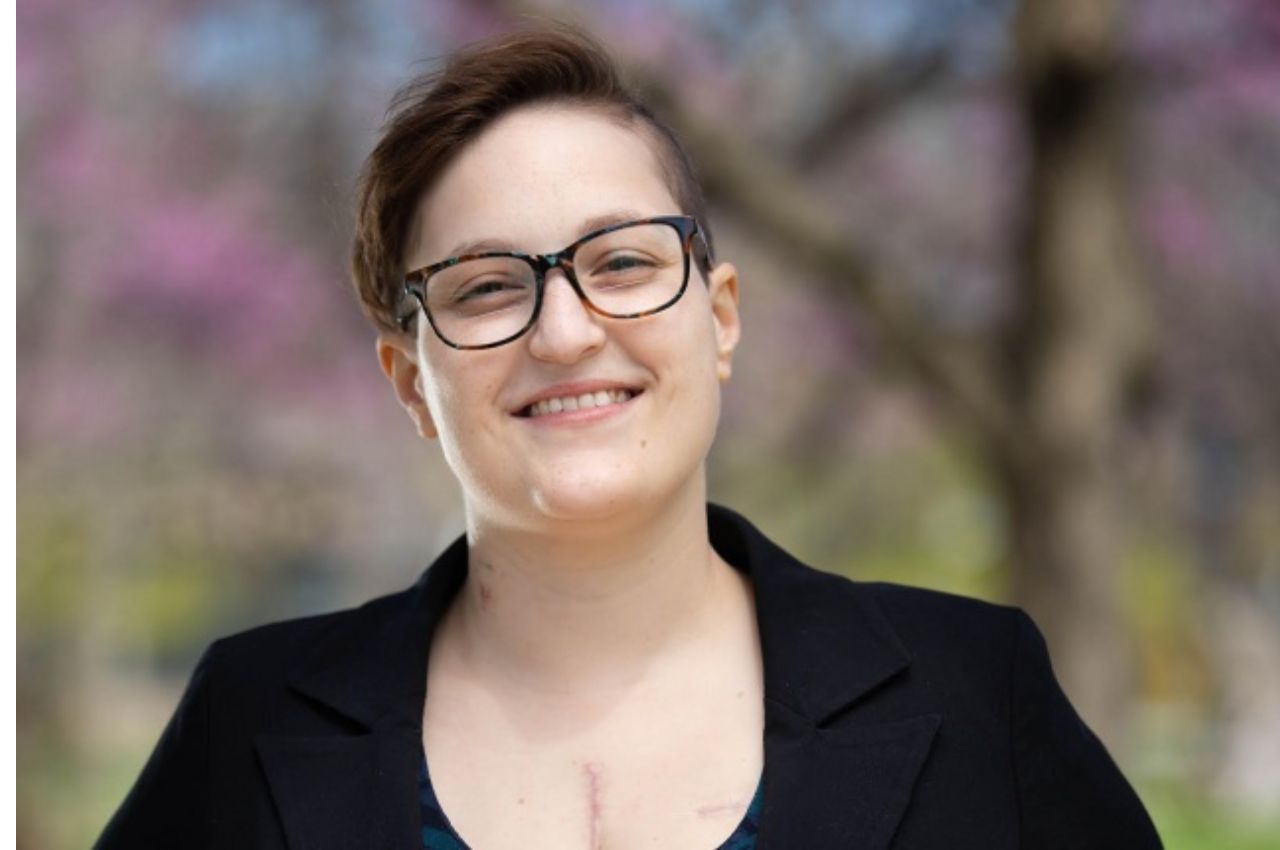 There was a time, between going to school and working three jobs, when Natasha Crespo had to take a hard look at her priorities.
The first in her family to get a college degree, she was working overtime as a security screener at Chicago's O'Hare International Airport. It was an OK job, but she was about to quit and pour more time into her part-time librarian gigs, which were related to her studies. Then she got a call from her cardiologist.
"You need heart surgery within six months, or you'll get very sick," the doctor told her. "And we're worried your heart will get too weak if you wait any longer."
The security job was the only one that carried health insurance to help her with a heart valve replacement. So security work it was; she quit one of her library jobs instead.
If there's anything Crespo can relate to—anything to which she wants to dedicate her career—it's helping people with disabilities receive the support they need to thrive.
During her first year as a student at Chicago-Kent College of Law in 2018, she created and presided over the Disability Advocacy Law Student Association. When she graduates this year, she'll start a two-year public interest fellowship at Indiana Disability Rights, the state agency that enforces disability laws. It's the first time the agency has hosted such a fellowship, and for Natasha, the first step in what she hopes is a long path toward championing civil rights.
Crespo's drive truly goes back to the time she finally secured full-time work as a librarian at a nearby university in 2016, five weeks after getting her heart valve replacement. She had recently received her master's degree in library and information science from Dominican University. Crespo sat on a lot of committees back then, and tried to push for more access for people with disabilities.
"The one thing we kept finding out was that [school resources] weren't accessible, and we had work to do. The unfortunate thing was the cost was so high to fix them, that when we asked these questions, that was where we would stop," Crespo says.
"After I got that heart valve replacement, I felt I needed to do more with my own abilities. I wanted to be part of the bigger solutions."
Bigger solutions—like lawsuits centering on accessibility. Harvard University, she notes, only started captioning its videos after an advocacy group filed a lawsuit.
"That's usually what makes the boulder move," Crespo says.
Most of her former work colleagues were sympathetic, though she does remember one department head whom she tried to convince to bolster his website's accessibility—with image descriptions, for instance.
"Those kinds of students don't go to our school, so why do we need to do it?" she remembers him saying.
"That was kind of the comment that broke it for me," Crespo says. "That wasn't the first time I encountered an attitude that was resistant to change, but it was the first time someone said it explicitly."
Others were very supportive, she stresses.
"I worked with really talented people, but they told me the things they would be doing if they were me," Crespo says. You're young: get out there and fight for what you believe in, they told her.
She spent her first law internship working in the cybersecurity department of Baxter, a private company that administers dialysis equipment.
"Being there made me realize I wanted more direct interaction with people, in a nonprofit or government setting," she says.
Her career adviser pointed her toward her second internship with Equip for Equality, a nonprofit protection and advocacy organization in Illinois. There, she conducted evidence review for a case involving a person who had been involuntarily restrained in a county jail. Another case involved a man who was hard of hearing and allegedly being harassed by co-workers. A third involved a man who, like Crespo, had a heart condition; his nursing home had taken away his wheelchair.
"He got his wheelchair back, and they put a new system in place. To me, doing that work was vital and critical. It's something I'd like to do more: to force a change in the system," Crespo says.
For the last year and a half, Crespo has used a walker. Then, in November 2019, she went into heart failure. She spent Thanksgiving that year in the hospital.
On February 18, 2021, Crespo received her second valve replacement. So far, she's doing fine; she has spent her last term externing for Cook County Circuit Court Judge Eve Reilly.
"I want to be public, because I feel there's so many law students that have health issues and feel they're alone, and can't relate. Or don't want to tell people," Crespo says.
"They're not alone. They're not."