Area Teachers Converge on Chicago-Kent to Hear About Election Laws, Other Legal Issues
The law school's Constitutional Democracy Project has educated hundreds of high school and middle school teachers over the years. And their students, too.
Area Teachers Converge on Chicago-Kent to Hear About Election Laws, Other Legal Issues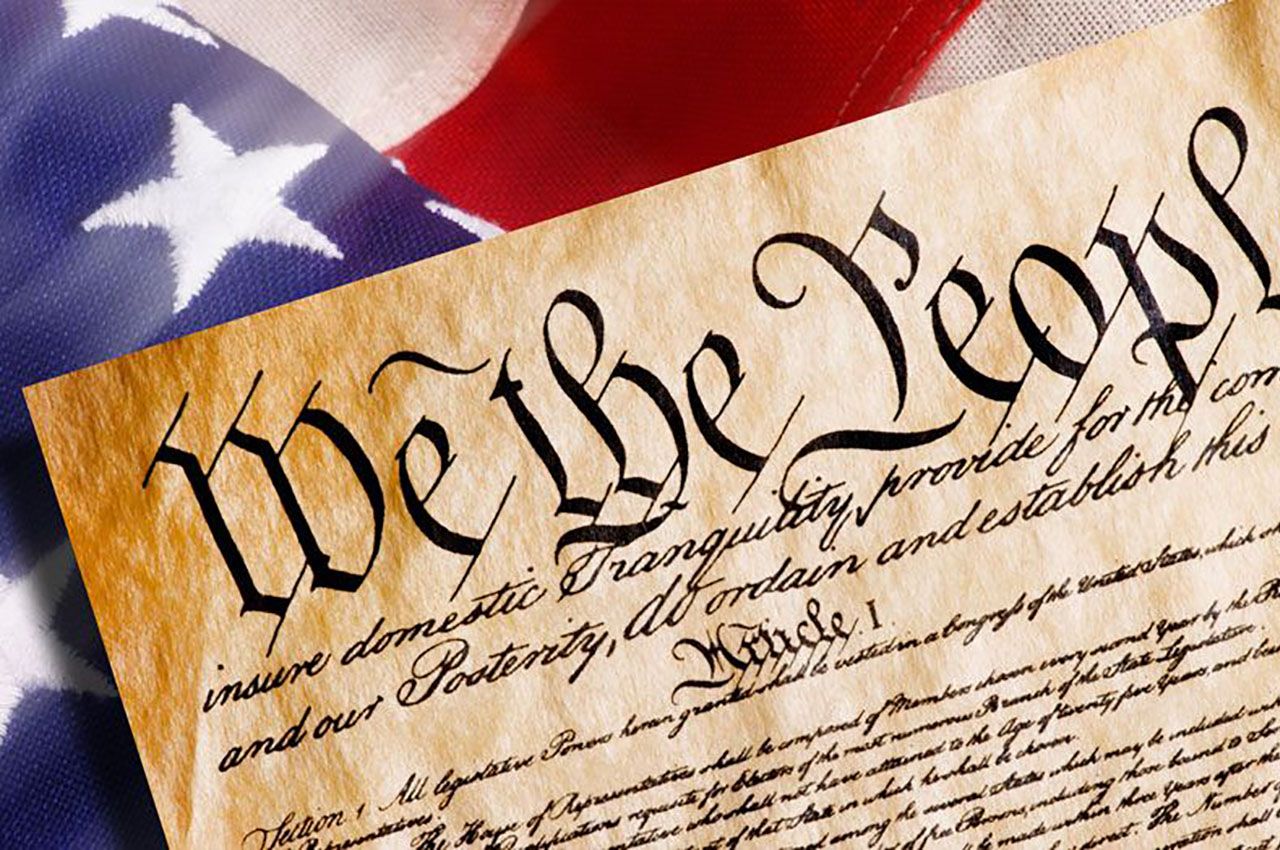 Dozens of Chicago-area high school and middle school teachers converged on Chicago-Kent College of Law in October, to receive in-depth training on the United States Constitution, as well as the country's court system, election laws, and other prevalent legal issues.
"I've been going to these events for years, and I've always gotten so much out of them. You can't get this information anywhere else, in the paper or online. It's tremendous, and it's so important," says Mary Beth Logas, who teaches Advanced Placement American government at Fenwick High School in Oak Park, Illinois.
The event was hosted by the Constitutional Democracy Project, a Chicago-Kent project designed to continue the civic education work of an organization by the same name that merged with the college years ago. Its annual Conference for Teachers in Civics, Law, and Government is meant to educate the educators, with speakers and breakout sessions featuring law school faculty and experts in other related areas.
About 45 teachers who specialize in civics, American government, and history attended the event, which featured newly appointed Chicago Board of Elections Commissioner June Brown as the keynote speaker. The theme of this year's event was Law, Elections, and Civics: Exploring the Cornerstones of Democracy.
"The annual teachers conference is an opportunity for teachers to go in depth on topics concerning democracy and justice," says Carolyn Shapiro, a Chicago-Kent professor and former U.S. Supreme Court clerk who has been speaking at CDP events for years. "Especially in an election year, it is important to provide a forum for civil dialogue."
Shapiro gave special thanks to the college's partners at the American Bar Association's Division for Public Education who helped to organize the event.
"We couldn't put on such an ambitious program without them," Shapiro said.
"For more than a century, the American Bar Association has supported efforts to deepen civic knowledge in American society, including through outreach to teachers through conferences and other programs. The Division for Public Education is pleased to collaborate with the Constitutional Democracy Project on this annual conference," said Frank Valadez, director of the ABA Division for Public Education.
This year's breakout sessions included topics on the Voting Rights Act; recent U.S. Supreme Court decisions relating to religion; "past presidential elections that defined history"; Miranda warnings and police accountability; and more.
The conference also included a detailed review of cases that are currently on the U.S. Supreme Court's docket.
"So many of us are relatively isolated from others in the field. It's important to have contact with others who are doing what we are trying to do. And there just aren't enough people doing that anymore," Logas says. "And everybody loves the [CDP] resource people—the law professors, the lawyers, the people who really know the particular court cases."
Chicago-Kent launched CDP in 2020 to support civics education at the middle school and high school level. In addition to events for teachers, CDP holds youth summits and educational events for high school and middle school students, allowing them to debate present-day issues with legal and professional experts, as well as with their peers. Hundreds of students from dozens of high schools around the country have participated in these events.
Another such event, specifically for high school students, is slated for November 4. The CDP's Equal Justice Under Law program will allow high school students to discuss a pending Supreme Court case, examine the arguments, and "decide" how they would rule. This year's case is 303 Creative LLC v. Elenis, a First Amendment case that asks whether Colorado's public accommodation law violates the constitutional right to free speech if the business owner's beliefs conflict with the client's.
"Given the deep divisions in our politics, we think it is more important than ever to reach and empower students from all over the state, including from disadvantaged communities, and to bring them together to learn to listen, disagree, and debate respectfully," Shapiro said at one of the recent youth events. "Nothing is more important for the long-term health of our democracy."
Those interested in learning more about supporting CDP can contact Tristan Kirvin at tkirvin@kentlaw.iit.edu.