Peers Honor Chicago-Kent's Law Librarian for Decades of Work
Peers Honor Chicago-Kent's Law Librarian for Decades of Work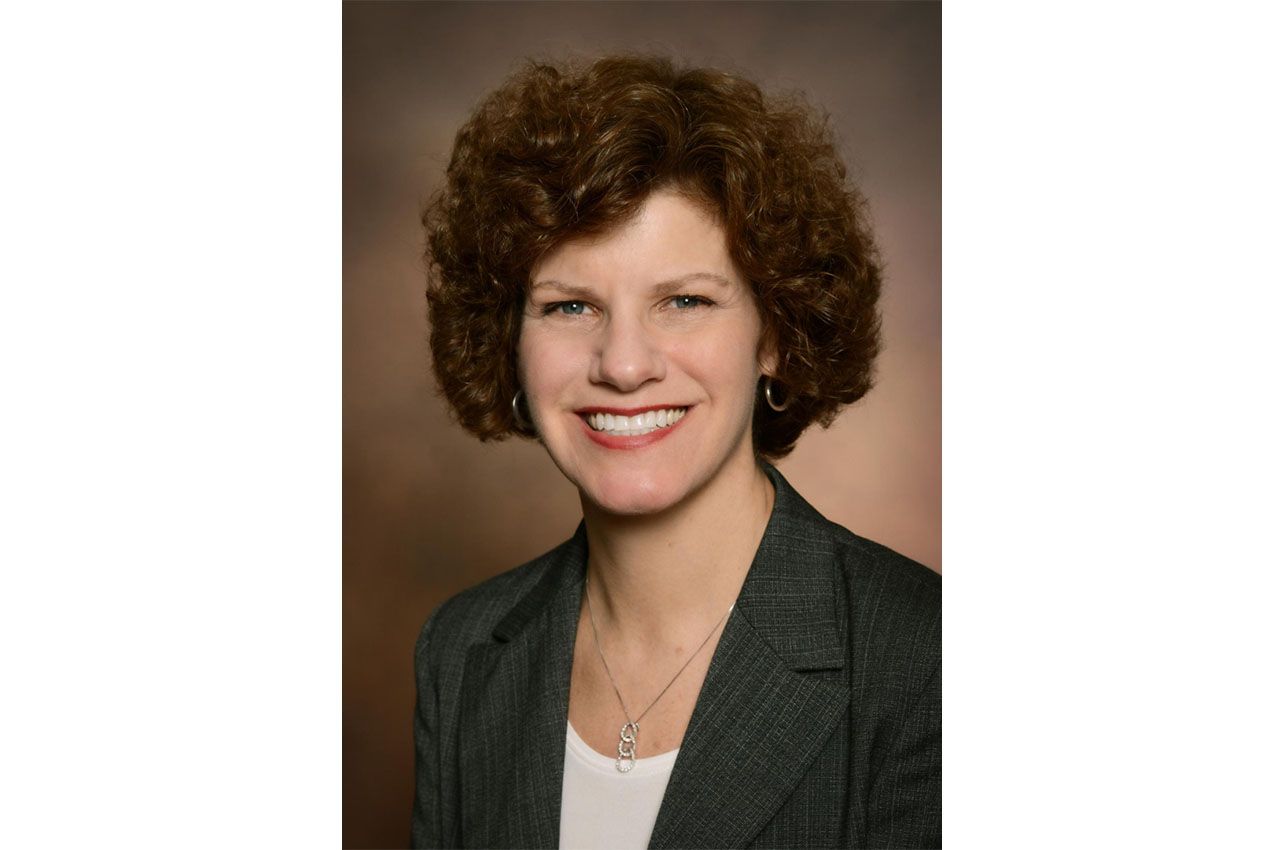 "The important thing is, for attorneys, information is really the stock and trade," says Jean Wenger, the director of the Chicago-Kent College of Law Library. "Being able to understand how it's organized, good starting points, strategies—these are things I've helped attorneys with for many years."
Earlier this year, Wenger's peers recognized her remarkable passion for her profession with a top annual honor.
Wenger, who is also a senior lecturer at the law school, was awarded the 2021 Agnes and Harvey Reid Award for Outstanding Contribution to Law Librarianship by the Chicago Association of Law Libraries (CALL) in May.
The organization consists of about 200 law librarians who work within Chicago-area law schools, law firms, corporations, courts, and other government entities.
Jessie LeMar, who chairs CALL's Grants and Chapter Awards Committee, noted that Wenger has been a cornerstone of the Chicago law librarian community for a solid generation.
The Reid Award, LeMar explains, is given "to a member who has given outstanding service to CALL, or made an outstanding contribution to law librarianship. Jean is exemplary in her service on both of these fronts."
Wenger says she was touched when she was informed of the award.
"It means so much coming from friends and colleagues I've worked with for so many years," she says.
Wenger's interest in law librarianship started when she took a job as a reference assistant at the Cook County Law Library while attending law school. She had a front-row seat to one of the most active and dynamic legal complexes in the country, watching those involved in the Richard J. Daley Center's court scene arrive at all hours to research their cases.
With few resources computerized, and most reference tools and publications only available in print, "At times, we had 1,000 attorneys a day coming into the library. It was an incredible learning environment; by the end of the first week, I was hooked," Wenger says.
After she graduated from the University of Illinois College of Law in 1987, she decided to stay with the county law library, starting as a reference librarian. Other than a two-year break to become a reference librarian at the Cornell University Law Library, she remained at the Cook County Law Library until 2018, eventually becoming its deputy law librarian.
That's when Wenger decided to join Chicago-Kent College of Law.
"I had worked at academic law libraries before. While I had a lot of background working with practicing attorneys and judges, I was excited to fold that into working with law students," she says. She has previously guest lectured at various Chicago law schools and presented at state bar association continuing legal education seminars.
"For law you need to have context, and you need to see broadly over an area of law," Wenger adds. "Otherwise, if you don't have that understanding, it can be very difficult to see the nuance. Being able to think critically about issues, all that can help you understand where to look."
Wenger has been active with CALL since 1988. She was the association's president from 2004 to 2005 and has chaired multiple committees.
She has also been active with the national association, the American Association of Law Libraries (AALL). She served as AALL's president from 2012 to 2013, and was a member of its executive board. Her AALL committee and section work has focused on strategic planning, foreign and international law research, and legal information literacy.
In addition to her law degree, Wenger attained her master's degree in library and information science from Dominican University in 1994.
"Your greatest resource is human resources. From a librarian to a clerk at the courthouse, they can all be real treasure troves of information," she says.
"Please, never hesitate to reach out and ask."