A Love for Labor Law
A Love for Labor Law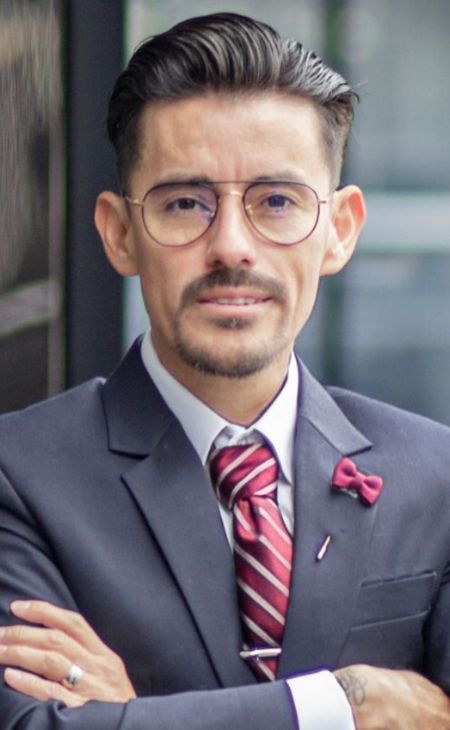 Earning a Fellowship at the Highest Level
Enrique Espinoza '22 was awarded the singular AFL-CIO Fellowship for 2022, probably the most competitive and prestigious union labor law position in the United States. It's the third time in four years the fellowship has gone to a Chicago-Kent student or graduate.
Enrique Espinoza
Labor and Employment Law 2022
When Enrique Espinoza '22 first enrolled at Chicago-Kent College of Law years ago, he was just hoping to get a job helping immigrants like himself. After working for decades in the hospitality industry to support his large family, he knew it was a risk.
Since then, Espinoza has received numerous awards, fellowships, and accolades for both his drive and academic performance. Mostly importantly, Espinoza was awarded the singular American Federation of Labor and Congress of Industrial Organizations (AFL-CIO) Fellowship for 2022, identified by Chicago-Kent Professor of Law Emeritus Martin Malin as "probably the most competitive and prestigious union labor law position in the United States."
Only one year-long fellowship is offered by the organization each year, and this makes the third time in four years it has gone to a Chicago-Kent student or graduate, the AFL-CIO confirmed.
"It's personal; it means a lot for me and my family," Espinoza says. "I was hoping to finish school and get a job in an area that would help provide workers better working conditions. But at this level? No, I ever envisioned having this.
"I'm an immigrant. I felt writing was never my strength, I didn't think I was capable. But the mentors I had at Chicago-Kent helped me so much," he adds. "If you are in the labor law field, working with the AFL-CIO in Washington is equivalent to getting a clerk position at the Supreme Court. It's the top of the field."
Espinoza will be assisting with briefs filed in the Supreme Court, the federal courts of appeals, and the National Labor Relations Board; monitoring filings with the NLRB and in the courts to identify important cases; helping to advise the officers and departments of the AFL-CIO; and working with the AFL-CIO Union Lawyers Alliance.
"We choose a fellow who will grow as a lawyer during the year in our office and who has demonstrated a commitment to using his or her talents to help working people and the labor movement," says Craig Becker, general counsel of the AFL-CIO. "Enrique's extraordinary personal history, record at Chicago Kent, and work ethic made him a perfect fit.  From the President of the AFL-CIO down, we look forward to working with him."
Espinoza has been working in the hospitality industry since he arrived in the U.S. in 2007. What he experienced over those years—labor conflicts, he says, where employees were often too afraid to speak out—made him want to explore the law.
"As a hospitality industry worker, I witnessed things that happened in the field that I felt needed to be addressed. I thought, 'Should I let this [job] go, put this at risk to pursue a career in law?'" Espinoza said in an interview last year. "We decided, my wife and I, that I should do it. Because it's something I'm passionate about."
He enrolled at Chicago-Kent part-time in 2018, keeping his job to support his family. In addition to working and going to school, Espinoza has volunteered with several immigrant rights organizations, including the Instituto del Progreso Latino, the Illinois Coalition for Immigrant and Refugee Rights, and the National Immigrant Justice Center.
In 2019 Espinoza was one of 24 law students nationwide who was awarded fellowships by the American Arbitration Association to attend the association's diversity law student summit in New York. In 2020 he received the Gary Laser Professionalism Award, which recognizes a single student working at Chicago-Kent's law clinics for their stellar work.
And in 2021, Espinoza was named a Peggy Browning Fund fellow to work at at the Chicago offices of the National Legal Advocacy Network (NLAN), a nonprofit advocate for low-wage workers' rights, helping clients who say they've been targeted by such things as age or sex discrimination or unfair overtime or wage practices.
The AFL-CIO is a voluntary federation of 55 national and international unions, which represent more than 12 million working women and men in the U.S. Its law fellow program is open to recent law graduates, judicial clerks, and third-year law students.