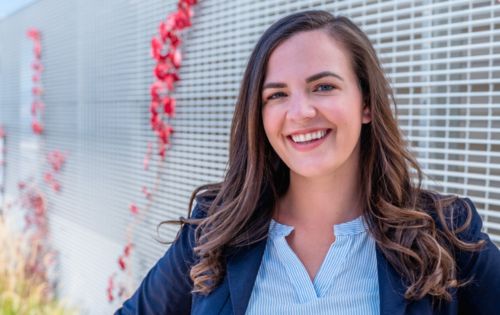 Student and Alumni Stories
Chicago-Kent is home to an amazing community, with a diverse range of interests and backgrounds. Browse our stories below for pictures and perspectives from our students, recent graduates, and alumni of note.
Student and Alumni Stories
When Catherine Paler-Amaya '03 refers to herself as "a government person," she's speaking from experience. A lot more experience than most. Throughout her career she has worked for three federal...

Labor and Employment Law 2022

When Enrique Espinoza '22 first enrolled at Chicago-Kent College of Law years ago, he was just hoping to get a job helping immigrants like himself. After working for decades in...

Ashley Marie Sutherland '23 has transformed herself from a gardener and grant writer to an aspiring patent attorney—with a hefty dose of entrepreneurship in between. With an award-winning startup under...