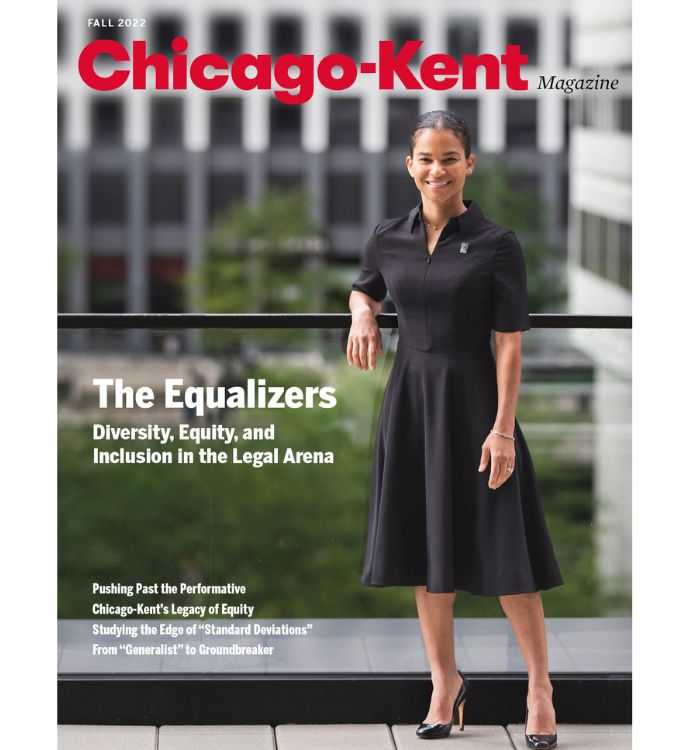 Fall 2022: Diversity, Equity, and Inclusion Law
Diversity, equity, and inclusion law is more than just a specialty. In fact, DEI work branches into numerous legal fields, from labor and employment law to government work to public interest law, to name just a few. There is not a specific J.D. certificate for it, and yet—as you will see in the alumni profiles in this fall's Chicago-Kent Magazine—legal issues relating to DEI are growing both more frequent and more prevalent. And often, these issues garner national attention.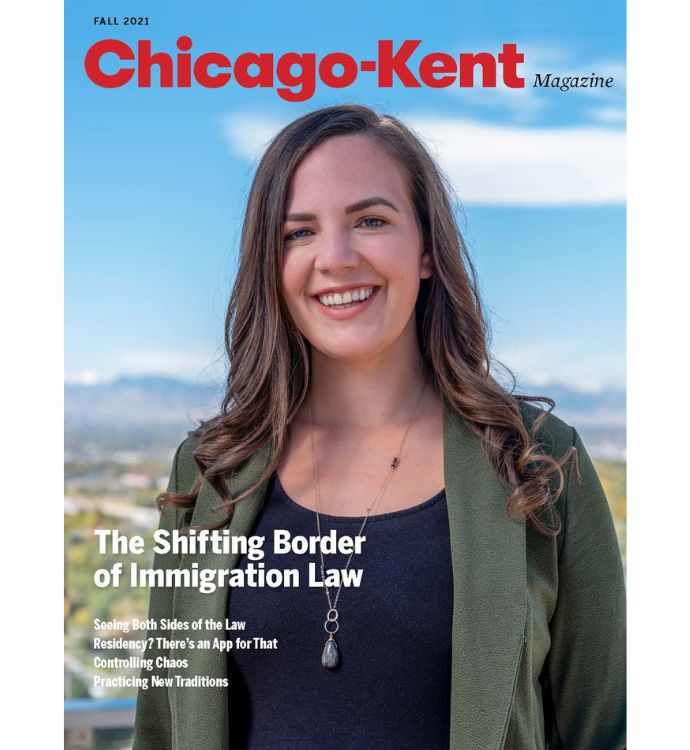 Fall 2021: Immigration Law
When it comes to legal fields that are constantly in a state of flux, few can match the ever-changing landscape of immigration law. Political contention has led to dozens of changes to federal policy over the past decade, heavily impacting a client base that seems only to be growing. Intense student demand for the specialization at Chicago-Kent has led to opportunities like the renewal of our Immigration Law Clinic and pro bono trips to the Texas border. But even alumni with decades of experience share with Chicago-Kent Magazine how that they are always having to reeducate themselves, and prepare for the unexpected.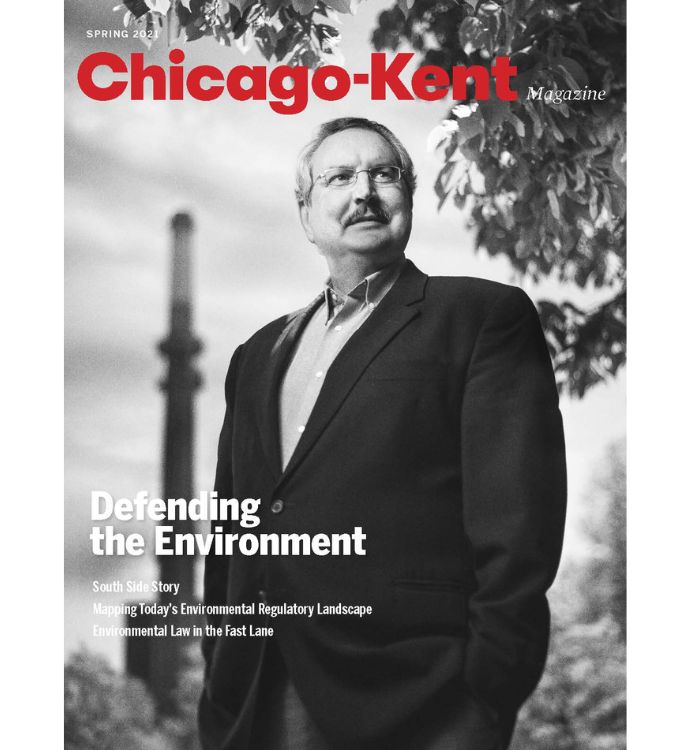 Spring 2021: Environmental Law
As debates about clean air and water, renewable energy, and sustainability challenge everyone from regulators to manufacturers to community activists, well-trained attorneys are helping guide those discussions. Chicago-Kent College of Law has long been recognized as a leader in environmental law education, having established one of the first specialization programs in environmental and energy law in the 1980s. Chicago-Kent Magazine talks with alumni and faculty who spearheaded that early effort, and others who are just starting out in this ever-evolving field.