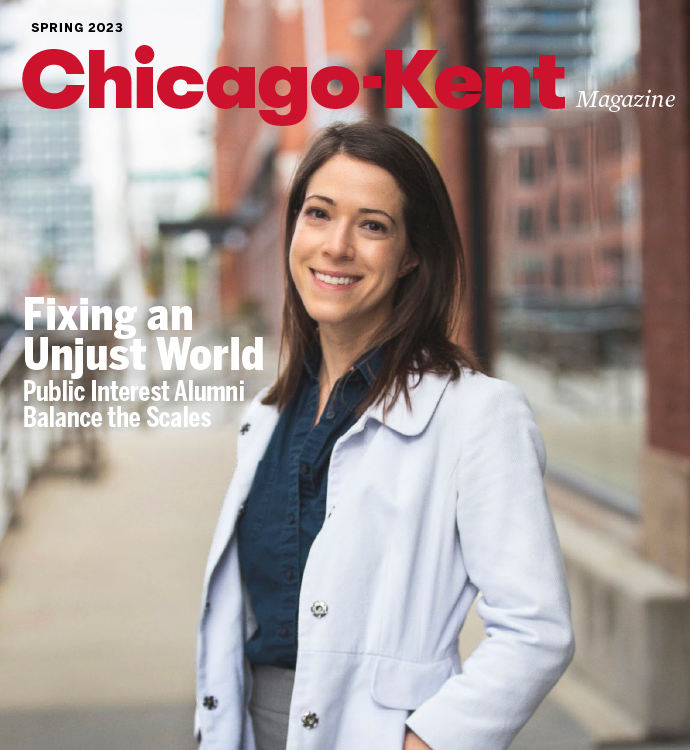 Spring 2023: Public Interest Law
Chicago-Kent College of Law has always prided itself for having a commitment to public interest. Our graduates enter the nonprofit and government sectors ready to make change and fight for the marginalized. As our public interest programs strengthen, so do our alumni and the communities that they work in. This is the work that you'll find example of in this issue of Chicago-Kent Magazine.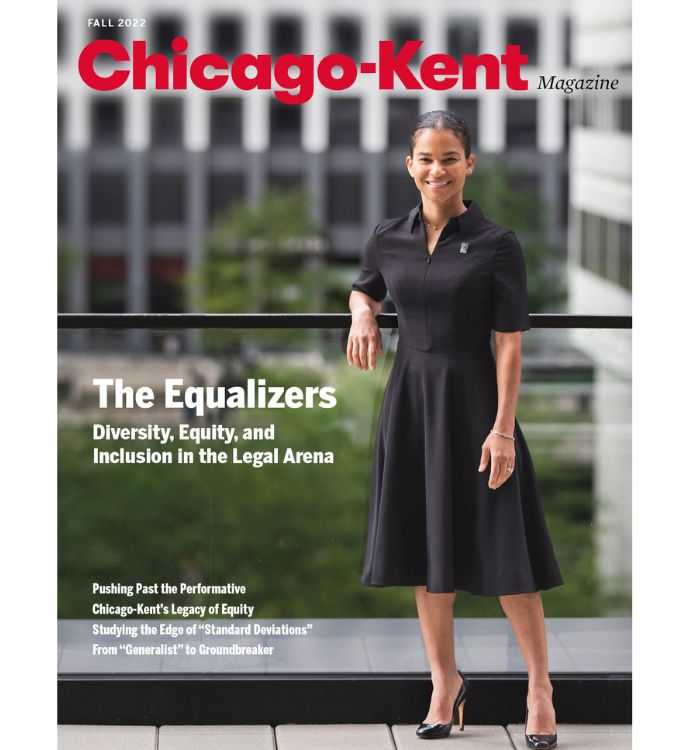 Fall 2022: Diversity, Equity, and Inclusion Law
Diversity, equity, and inclusion law is more than just a specialty. In fact, DEI work branches into numerous legal fields, from labor and employment law to government work to public interest law, to name just a few. There is not a specific J.D. certificate for it, and yet—as you will see in the alumni profiles in this fall's Chicago-Kent Magazine—legal issues relating to DEI are growing both more frequent and more prevalent. And often, these issues garner national attention.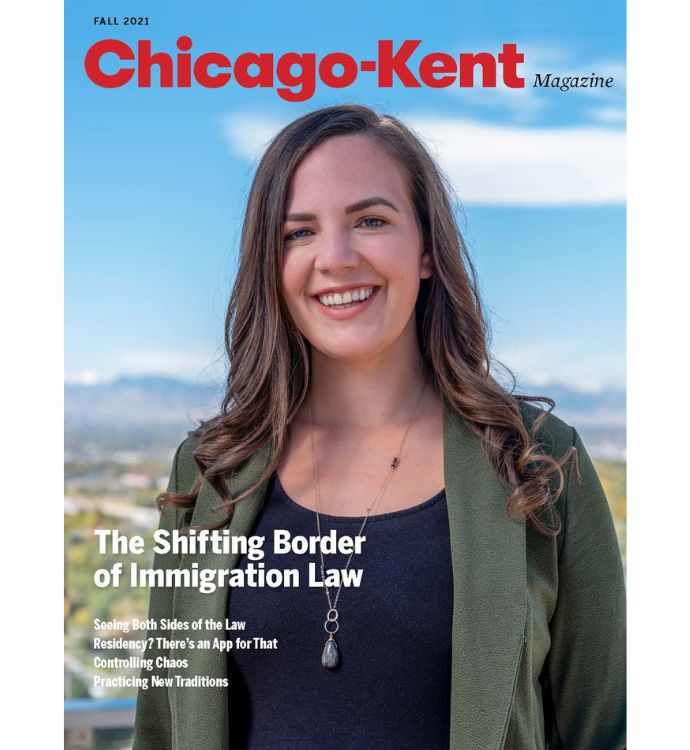 Fall 2021: Immigration Law
When it comes to legal fields that are constantly in a state of flux, few can match the ever-changing landscape of immigration law. Political contention has led to dozens of changes to federal policy over the past decade, heavily impacting a client base that seems only to be growing. Intense student demand for the specialization at Chicago-Kent has led to opportunities like the renewal of our Immigration Law Clinic and pro bono trips to the Texas border. But even alumni with decades of experience share with Chicago-Kent Magazine how that they are always having to reeducate themselves, and prepare for the unexpected.
Share your story!
We love hearing what our alumni are up to! Submit a class note today to let us and your fellow alumni know about your most recent life updates, professional achievements, and community activities. The submission form is on the Illinois Tech alumni page. If you encounter problems submitting through the form, you can send your note to alums@kentlaw.iit.edu.