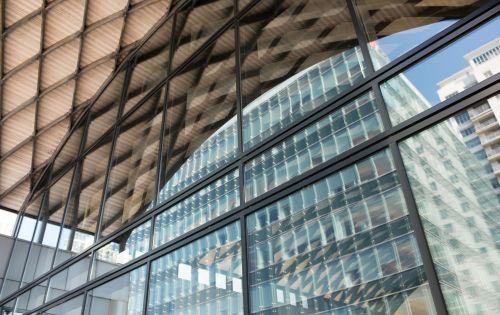 Event Speakers
Amy Adler, the Emily Kempin Professor of Law at NYU School of Law, is one of the leading scholars of Art Law in the U.S. She teaches Art Law, First Amendment Law, and Feminist Jurisprudence at NYU Law School, and lectures about these topics to a wide range of audiences in both art and law. Adler's scholarship focuses on the persistent conflict between legal rules and cultural and artistic expression, addressing topics such as fair use, moral rights, online norms, authenticity, and the art market. Her recent scholarship focuses on the role of copying –and copyright law—in contemporary culture. Another series of recent articles explores the relationship between art and free speech.  Adler has served as consultant to legal teams for the artist Richard Prince on the topic of fair use.
Pamela Samuelson is the Richard M. Sherman Distinguished Professor of Law and Information at the University of California, Berkeley. She is recognized as a pioneer in digital copyright law, intellectual property, cyberlaw and information policy. Since 1996, she has held a joint appointment at Berkeley Law School and UC Berkeley's School of Information. Samuelson is a director of the internationally-renowned Berkeley Center for Law & Technology. She is co-founder and chair of the board of Authors Alliance, a nonprofit organization that promotes the public interest in access to knowledge. She also serves on the board of directors of the Electronic Frontier Foundation, as well as on the advisory boards for the Electronic Privacy Information Center , the  Center for Democracy & Technology, Public Knowledge, and the Berkeley Center for New Media.
Andy Gass is an acclaimed antitrust and IP lawyer who represents technology companies in their highest-stakes disputes. Mr. Gass is the architect of the firm's decorated copyright practice and teaches a course titled "Copyright, Competition & Technology" at the UC Berkeley School of Law. He serves a wide range of clients, from early-stage startups to the largest companies in the world, as a trusted counselor and lead litigator. In that capacity, Mr. Gass has shaped the highest-profile, most cutting-edge issues in digital copyright law in the past decade, whether by resolving a matter behind the scenes, advocating in regulatory proceedings, or trying a case in US federal court. Leading legal and general publications, including the Financial Times, Billboard, and Chambers USA, have recognized Mr. Gass' work for its pragmatism, efficiency, and quality. Mr. Gass regularly writes and speaks on issues related to the legal rules that govern internet platforms, streaming services, and other topics. Before joining Latham, he was a law clerk to the late Honorable Stephen F. Williams on the US Court of Appeals for the D.C. Circuit.
Thomas Maddrey is the General Counsel & Head of National Content and Education for ASMP, the premier national trade association for visual creators. With over a decade of experience as a commercial and fine-art photographer, Thomas became an attorney to work with creators who, like himself, faced legal and business challenges each day of their careers. As part of his advocacy work, Thomas has authored more than a dozen amicus briefs, including being the Counsel of Record for multiple U.S. Supreme Court amicus briefs. Thomas obtained his law degree from the SMU Dedman School of Law, and currently serves on the Board of Directors of the Copyright Alliance and the Dallas Opera, in addition to holding the position of Section chair for the Entertainment, Art, and Sports Law section of the Dallas Bar Association.
Zvi S. Rosen is an Assistant Professor at the Southern Illinois University School of Law.  He has served as a Visiting Assistant Professor at the Maurice A. Deane School of Law at Hofstra University and as a Visiting Scholar and Professorial Lecturer in Law at George Washington University School of Law. In 2015-2016, he was the Abraham L. Kaminstein Scholar in Residence at the U.S. Copyright Office.  Mr. Rosen received his J.D. from Northwestern University School of Law in 2005 and LLM in Intellectual Property in 2006 from the George Washington University Law School. He has practiced at Fried, Frank, Harris, Shriver & Jacobson LLP as well as smaller firms and his own practice, and has written extensively on the development of modern copyright and trademark law.
Simon J. Frankel is a litigation partner in the San Francisco office of Covington & Burling LLP and an adjunct lecturer at Stanford Law School, where he teaches Art and the Law.  His practice focuses on copyright and trademark litigation, online privacy class action defense, and commercial litigation, including disputes related to visual art.  He has written widely on copyright and trademark issues as well as cultural property matters and is co-author with Stephen K. Urice of the forthcoming Law, Ethics and the Visual Arts (6th edition, Cambridge University Press, 2023).
Shyam Balganesh writes and teaches at New York's Columbia Law School in the areas of copyright law, intellectual property, and legal theory. He has written extensively on understanding how intellectual property and innovation policy can benefit from the use of ideas, concepts, and structures from different areas of the common law, especially private law. His recent work explores the interaction between copyright law and key institutional features of the American legal system. He is also working on a series of articles advancing an account of"legal internalism" that explains the shape and trajectory of legal thinking. Balganesh's work has appeared in leading law journals, including the Columbia Law Review, Harvard Law Review, Stanford Law Review, University of Pennsylvania Law Review, and Yale Law Journal. He is also a co-author of sections of the leading copyright law treatise Nimmer on Copyright.
Lateef Mtima is a Professor of Law at the Howard University School of Law, and the Founder and Director of the Institute for Intellectual Property and Social Justice, an accredited NGO member of the World Intellectual Property Organization (WIPO), which advocates for core principles of socially equitable access, inclusion, and empowerment in the development and implementation of the IP ecosystem. He has served as a member of the Advisory Council for the United States Court of Federal Claims; President of the Giles S. Rich Inn of Court for the United States Court of Appeals for the Federal Circuit; a member of the BNA Patent, Trademark & Copyright Journal Advisory Board, and the founding Editorial Board for the ABA intellectual property periodical Landslide. He is the editor/contributing author of Intellectual Property, Social Justice, and Entrepreneurship: From Swords to Ploughshares (Edward Elgar 2015), co-author of Transnational Intellectual Property Law (West Academic 2016), and co-editor/contributing author of The Cambridge Handbook of Intellectual Property Social Justice (forthcoming 2022).