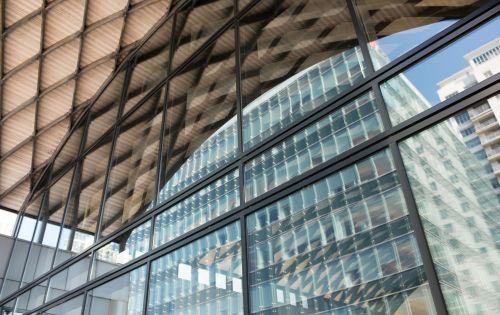 The Supreme Court IP Review (SCIPR) is a conference designed to provide intellectual property practitioners, jurists, legal academics and law students with a review of IP cases from the U.S. Supreme Court's previous Term, a preview of cases on the docket for the upcoming Term, and a discussion of cert. petitions to watch.
The 2023 Supreme Court IP Review will take place on Friday, Sept. 29. Prominent lawyers and professors will share their analysis of the Supreme Court's decisions in IP cases from the past term, including the high-profile cases Jack Daniel's Properties, Inc. v. VIP Products LLC, and Andy Warhol Foundation for the Visual Arts, Inc. v. Goldsmith.
Chicago-Kent Professor Graeme Dinwoodie will deliver the Keynote Address, "Reading Trademark Tea-Leaves at the Supreme Court."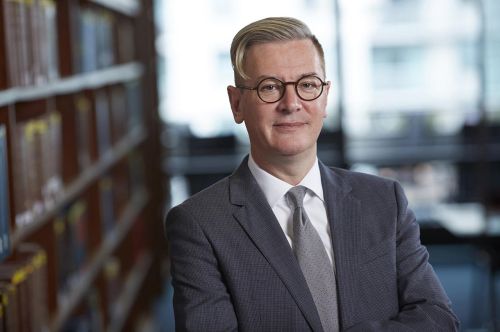 2023 Supreme Court IP Review
Chicago-Kent College of Law
September 29, 2023
---
Agenda
8:15–9 am
Continental Breakfast sponsored by McAndrews
Sign-in for Registration
---
9–9:55 am
Abitron Austria GmbH v. Hetronic International, Inc.
Holding: Applying the presumption against extraterritoriality, two provisions of the Lanham Act that prohibit trademark infringement — 15 U.S.C. § 1114(1)(a) and § 1125(a)(1) — are not extraterritorial and extend only to claims where the infringing "use in commerce" is domestic. (Alito, 9-0; Justice Jackson filed a concurring opinion. Justice Sotomayor filed an opinion concurring in the judgment, in which Chief Justice Roberts and Justices Kagan and Barrett joined.)
Moderator: Prof. Edward Lee, Chicago-Kent professor
Lucas M. Walker, MoloLamken LLP, Counsel for petitioner Abitron Austria GmbH
Prof. Margaret Chon, Seattle Univ. Law School, Amici curiae of Three Intellectual Property Law Professors in support of neither party filed.
Richard Stockton, Banner Witcoff, Counsel for Amicus curiae of American Intellectual Property Law Association in support of neither party filed.
---
9:55–10:15 am
Coffee break
---
10:15–11:10 am
Amgen v. Sanofi
Held (Gorsuch, J., 9-0): Amgen's two patent applications — purporting to cover all antibodies that bind and block the PCSK9 receptor involved in LDL cholesterol metabolism — fail to satisfy the Patent Act's enablement clause, see 35 U.S.C. § 112(a).
Moderator: Robert Surrette, McAndrews, Held & Malloy, Ltd.
Mariel A. Brookins, Clement Murphy, Counsel to Sanofi
Prof. Oskar Liivak, Cornell Law School, Amici Curiae Intellectual Property Law Professors and Scholars in Support of Respondents
Prof. Laura Pedraza-Farina, Northwestern Pritzker School of Law
---
11:15–12:10 pm
Jack Daniel's Properties, Inc. v. VIP Products LLC
Holding: When a defendant in a trademark suit uses the mark as a designation of source for its own goods or services — i.e., as a trademark — the threshold Rogers test for trademark infringement claims challenging so-called expressive works, see Rogers v. Grimaldi, does not apply, and the Lanham Act's exclusion from liability for "[a]ny noncommerical use of a mark" does not shield parody, criticism, or commentary from a claim of trademark dilution. (9-0, in an opinion by Justice Kagan on June 8, 2023. Justice Sotomayor filed a concurring opinion, in which Justice Alito joined. Justice Gorsuch filed a concurring opinion, in which Justices Thomas and Barrett joined).
Moderator: Joshua Rich, McDonnell Boehnen Hulbert & Berghoff
Prof. Christine Haight Farley, American University Washington College of Law, Amici Curiae 30 Trademark Law Professors in Support of Respondent
Prof. Shari Seidman Diamond, Northwestern Pritzker School of Law, Amici Curiae Intellectual Property Professors and Adjunct Professors in Support of Neither Party
Joseph Nabor, Fitch, Even, Tabin & Flannery LLP
---
12:10–1:10 pm
Lunch Sponsored by McDonnell Boehnen Hulbert & Berghoff (MBHB)
---
1:10–1:15 pm
Welcome Remarks by Dean Anita Krug
---
1:15–1:55 pm
Keynote Address: Professor Graeme Dinwoodie, University Distinguished Professor and Global Professor of Intellectual Property Law, Chicago-Kent
"Reading Trademark Tea-Leaves at the Supreme Court"
---
2:00–2:55 pm
Andy Warhol Foundation for the Visual Arts, Inc. v. Goldsmith
Holding: The "purpose and character" of the Andy Warhol Foundation's particular commercial use of Lynn Goldsmith's photograph — 17 U.S.C. § 107(1) — does not favor AWF's "fair use" defense to copyright infringement. (7-2, in an opinion by Justice Sotomayor on May 18, 2023. Justice Gorsuch filed a concurring opinion, in which Justice Jackson joined. Justice Kagan filed a dissenting opinion, in which Chief Justice Roberts joined.)
Moderator: Bart Lazar, Seyfarth Shaw LLP
Dale Cendali, Kirkland & Ellis LLP, Counsel to Amicus Curiae Association of American Publishers in Support of Respondents
Prof. Zvi Rosen, Southern Illinois University School of Law, Amicus Curiae in Support of Respondents
Prof. Yolanda King, UIC Law, Amici Curiae Institute for Intellectual Property and Social Justice and Intellectual-Property Professors in Support of Respondents
---
3:00–3:30 pm
Preview of Vidal v. Elster and Petitions to Watch
Issue: Whether the refusal to register a trademark under 15 U.S.C. § 1052(c) violates the free speech clause of the First Amendment when the mark contains criticism of a government official or public figure
Moderator: Prof. Edward Lee, Chicago-Kent College of Law
Prof. Christine Haight Farley, American University Washington College of Law
Prof. Greg Reilly, Chicago-Kent College of Law
2023 SCIPR SPONSORS
Breakfast Sponsor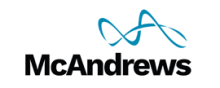 Luncheon Sponsor

Session Sponsor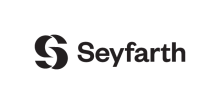 General Sponsors