Two Chicago-Kent Students Honored for Ranking at Top of Their Class
Two Chicago-Kent Students Honored for Ranking at Top of Their Class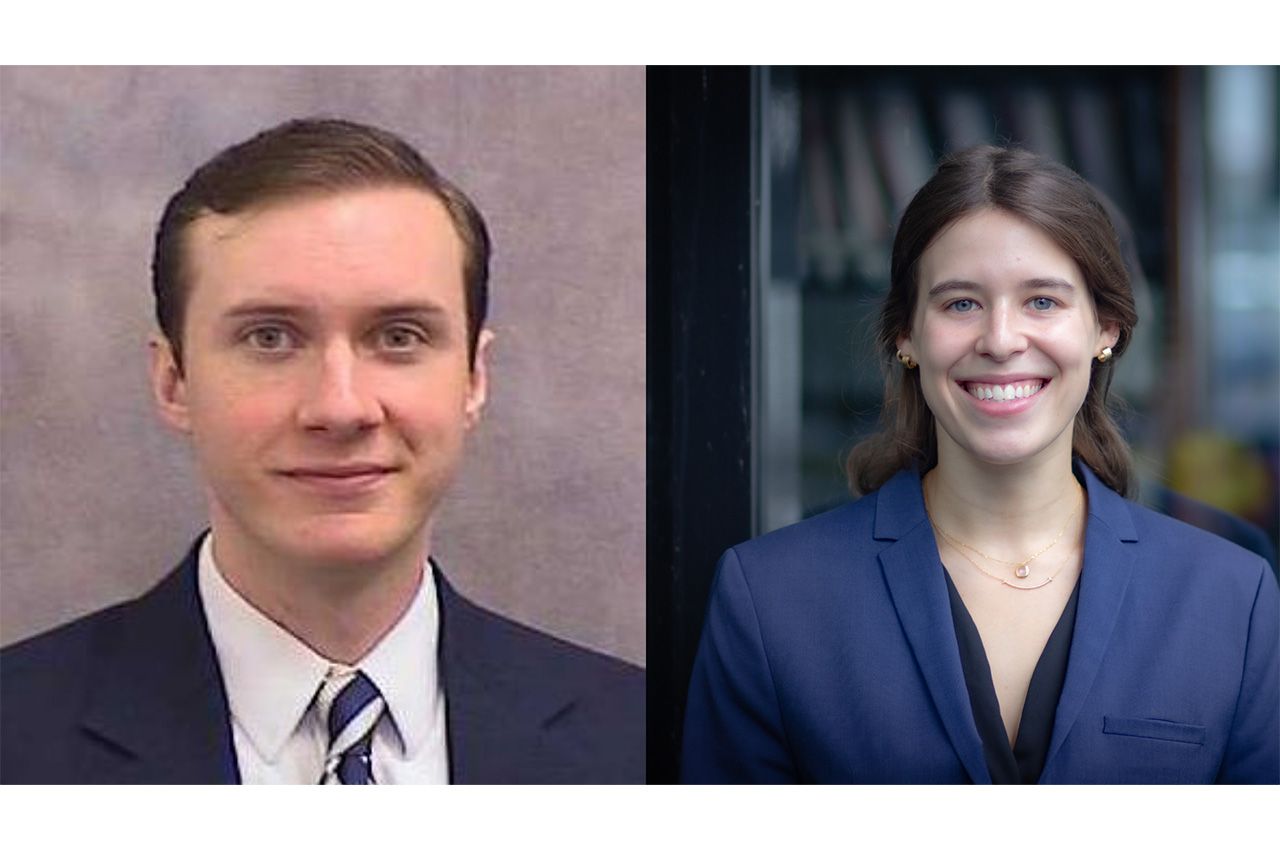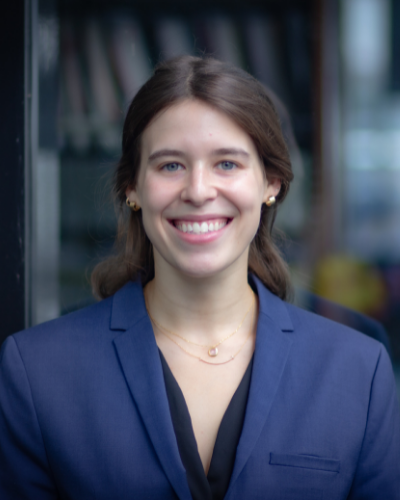 Two Chicago-Kent College of Law students who ranked at the top of their class have been recognized for their academic excellence with one of the college's top awards.
Elizabeth Horwitz '23 and Evan Turcotte '23 both received the Harold J. and Nancy F. Krent Excellence Award for their achievements.
"It was definitely a pleasant surprise. [With courses] being online I thought it would be more difficult [to study], but I thought it was done as seamlessly as possible here. And I genuinely enjoyed it," Horwitz says of receiving the award and studying at Chicago-Kent.
When it comes to the curriculum she excelled at, Horwitz puts in, "I really liked Contracts; that was my favorite class. I was dreading taking it, but it was all about people and relationships and controversies, and I really liked the way it was taught. I was happy to be proved wrong."
Adds Turcotte, "I had no idea [the award] was a thing. I'm incredibly grateful to be recognized with the generous award. If I had to attribute it to one thing, I definitely came in prepared from my work experience."
Turcotte was a paralegal for a couple years at Kirkland & Ellis in Chicago; he was also a project manager for MilliporeSigma, a life science company near Boston. He received his bachelor's degree in history from the University of Massachusetts Amherst.
Though he doesn't have a business background, Turcotte says Chicago-Kent's Business Organizations course "was definitely my favorite."
Horwitz comes from New York University, where she majored in media, culture, and communications. She worked at the Center for Reproductive Rights in New York before enrolling in Chicago-Kent.
The Harold J. and Nancy F. Krent Excellence Award was established in 2013 by Chicago-Kent's former dean Harold Krent and his wife, Nancy Krent, to recognize outstanding first-year academic achievement. The prize is awarded annually to the student or students who rank at the top of the combined first-year full-time and second-year part-time classes upon their return to Chicago-Kent for the next academic year. It comes with a $1,400 prize.