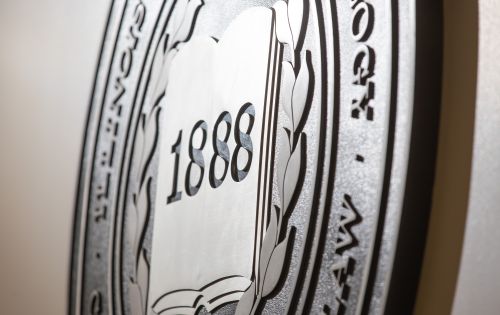 The Chicago-Kent College of Law Archives, a division of the Chicago-Kent Law Library, holds the records of the law school and its predecessor institutions, the Chicago College of Law, Lake Forest College Department of Law, and Kent College of Law. As a center for historical inquiry, the archives are available to members of the Illinois Tech community, as well as outside researchers. 
We collect significant records, printed materials, and serials published by and about the law school, documents (unpublished materials), photographs, and audiovisual materials from the law school's administrative offices, academic departments, and student organizations. We also collect significant materials from organizations affiliated with the law school and associated entities within the legal community. We acquire manuscripts of individuals associated with the law school including faculty, staff, students, and alumni. Along with records and manuscripts, the archives also collects publications related to the law school and other pertinent items in a variety of formats, both physical and digital.
Donating Materials to the Archives: Please do not send unsolicited materials to the archives. If you have materials you may be interested in donating, please contact us at library@kentlaw.iit.edu. 
Finding Aids: Finding aids describing the content of physical archival collections are available online. Selected digitized collections are available via Scholarly Commons @ Chicago-Kent.