Fixing an Unjust World: Spring 2023 Edition of Chicago-Kent Magazine
Fixing an Unjust World: Spring 2023 Edition of Chicago-Kent Magazine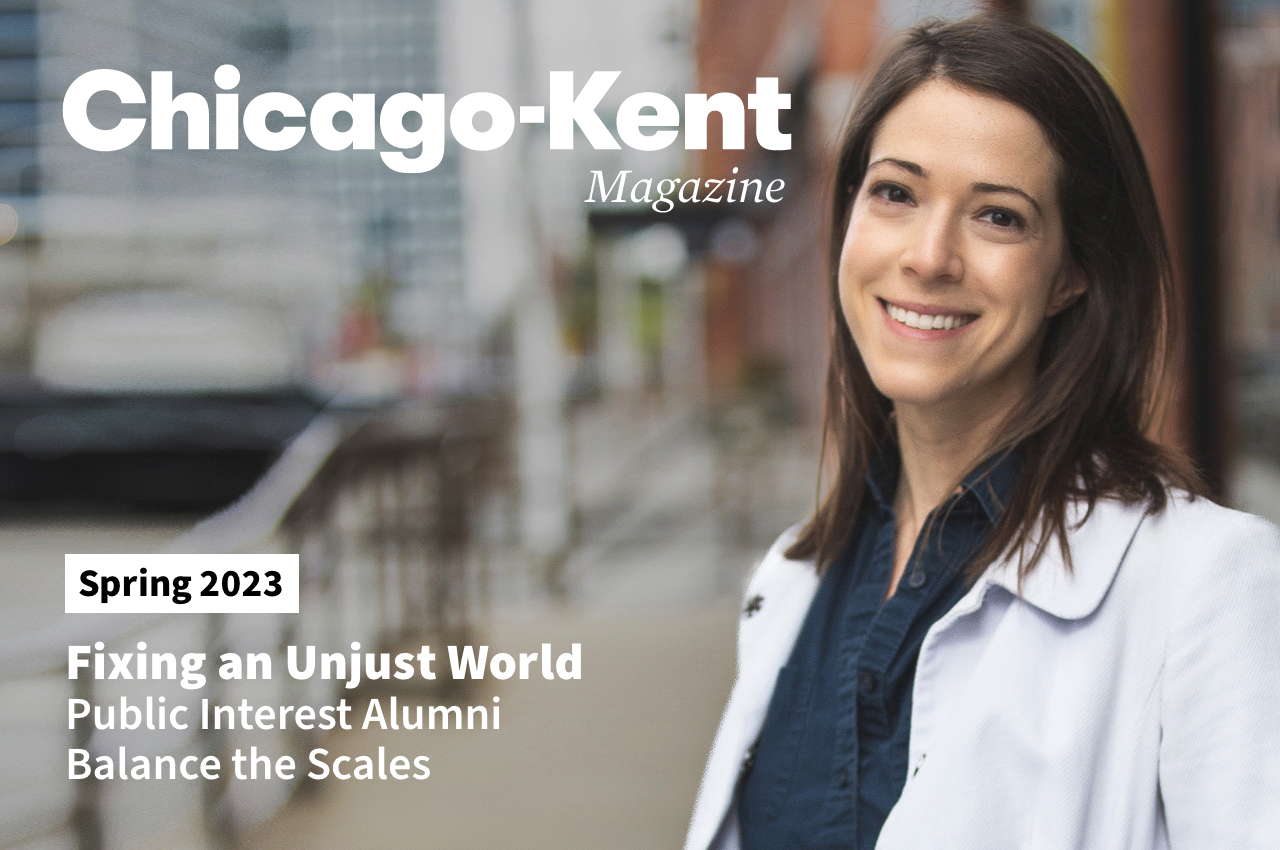 Every year, students enter law schools across the country because they want to make a difference, but they continue to face an increasing number of challenges in pursuit of that dream. Chicago-Kent College of Law has long welcomed those students and worked to help them achieve their goals.
In honor of the opening of Chicago-Kent's new Public Interest Center, the spring 2023 edition of Chicago-Kent Magazine highlights alumni who are making a difference in the vast field of public interest law. Rachel Brady '13 works to exonerate the wrongfully convicted and help them access financial restitution. Militza Pagán '17 helps laws get passed and implemented that protect the rights of immigrants and other low-wage workers, particularly domestic workers. The work done by August Heiber '19 makes courtrooms across Illinois more accessible to all court users, promoting a system that works for everyone.
You can read the new edition online.
Chicago-Kent Magazine is the premier news source for Chicago-Kent's network of approximately 13,000 alumni. The publication is distributed digitally twice a year.